Hi All,
Welcome to this special WVD news of the week. This week of course with alot of news from Ignite.
Windows Virtual Desktop EMEA Masterclass
Kam Vedbrat and Jeremy Chapman are organising another WVD Masterclass together with other WVD experts and community leads.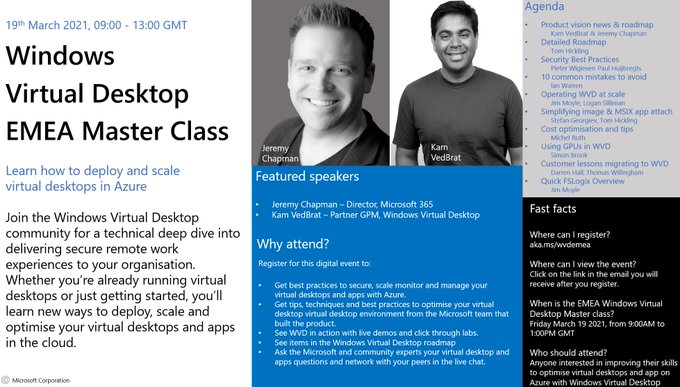 WVD Improvements
This week several update have been announced. Let's have a look at them.
WVD Availability options
As af now you can choose between availability zone, availability sets or none.

Azure Security Center: Public preview updates for February 2021
Additional features have been released in public preview for Microsoft Defender

In Place OS upgrade Azure vm's
Windows 10 multi-session is now supported for a in-place OS upgrade.
Ryan Mangan WVD blogposts
Ryan Mangan has created a MSIX App Attach Wiki page. A must check!
MSIX App attach Community Tooling
Ryan Mangan created a new tool that enables you to Expand MSIX's into the MSIX image format of your choice and mount and dismount CIMFS cim images.
Migrate WVD Resources with the new Azure Resource Mover to other regions!
Patrick Köhler has written a blogpost about the feature Azure Resource Mover. HThis can be done with WVD session hosts.
Windows Virtual Desktop Announcements at Microsoft Ignite
Kam Vedbrat released the page with all the WVD announcements during Ignite.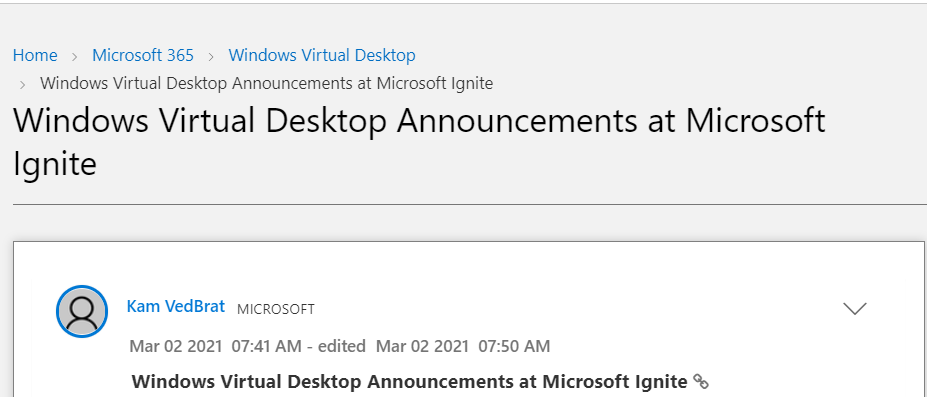 What's new in MSIX
John Vintzel has created a blogpost going through all the lastest news on what's new with MSIX.
Windows Virtual Desktop and Windows Defender Credential Guard
Marco Moioli has written a very nice post about WVD and Windows Defender Credential Guard.
IGEL Releases 11.05.100 – check out the new features here! #WVD part 1
Fredrik Brattstig created a blogpost going through the new features of the new Igel version.
Azure Univeral Print is GA
Issa Khoury has announced that Universal print is GA. It's a features that can help your WVD deployment alot. The service has gone GA. Go an check it out.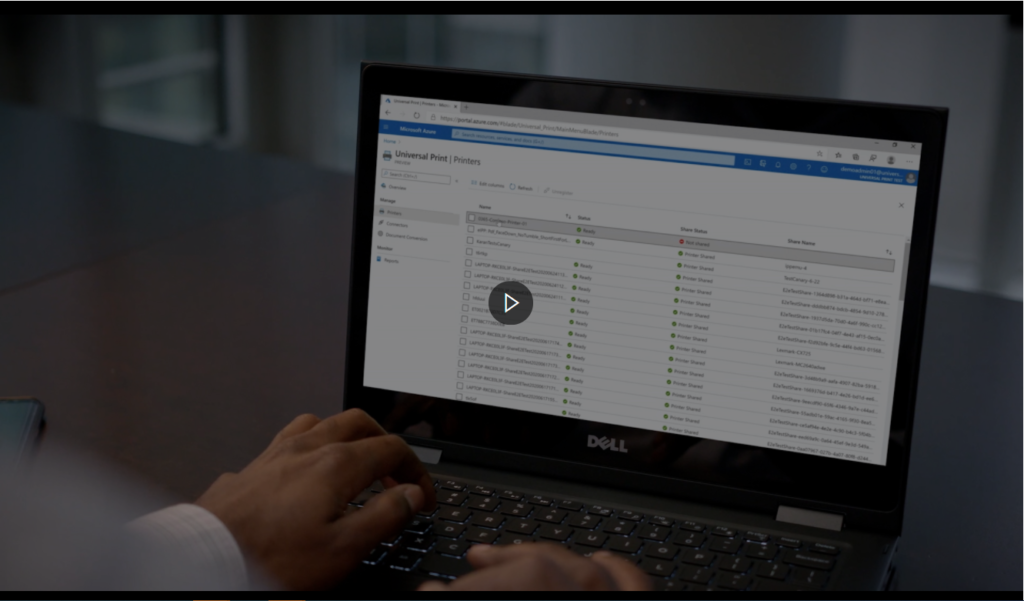 Desktops in the Cloud
Christiaan Brinkhoff and Dean Cefola have released the new episode of their podcast. This time the episode goes over the 10 tip and tricks that they shared during the last WVD Masterclass.
Azure Academy AZ-140 WVD certification Study guide
Dean Cefola released another video in the AZ-140 study guide he's making. This time it's about planning FSLogix profiles
Enhancement for WVD and Teams
Sandeep Patnaik released the features that Teams optimizations for WVD are now also GPU accelerated.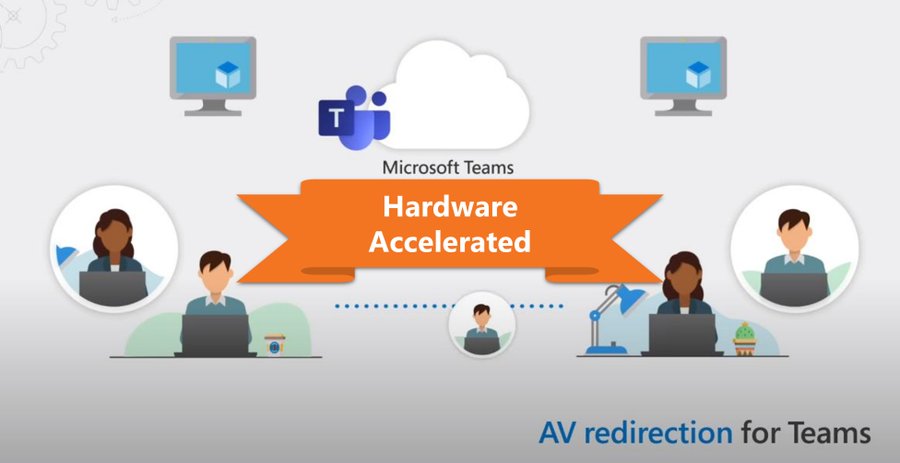 New WVD powershell module
Sander Rozemuller revealed a project he's working on. Hes writing a new VD powershell module. Can't wait Sander!

Have a nice weekend and see you next week.