Hi All,
Welcome for the last blogpost of this month with some really cool news.
Azure Image Builder NOT GA
Last weekend it was announced that Azure Image Builder was GA. This happent by mistake. The service is still in preview and will be released in GA later this year.
Windows Virtual Desktop:simplifying image and application management
At Ignite next week stefan Georgiev and Tom Hickling will present a session on WVD image management and MSIX app Attach. Add it to your schedule.
WVD Paths to Success: Expert Panel
Microsoft is teaming up with Lakeside, Igel and Rimo 3 to organize an exper panel for your path to success with WVD on t9 of march
Fisontech AZ-140 blogposts
Chris Fison is doing a #100daysofCloud and started wit blogpost about the upcoming AZ-140 WVD exam. Go and check out his blog!!
How to use Azure Firewall Premium with WVD
Since Azure Firewal Premium is now in Public Preview we can use for WVD. Nathan Swift decided to write a really great post about it.
High Performance at a Low Price for WVD
Travis Roberts has written a blogpost about how you can obtain high performance on your wvd but still not consume to much.
Convert MSIXs to VHD or CIM for App Attach
Timothy Mangan has published an article on how to convert your MSIX files to VHD or CIM.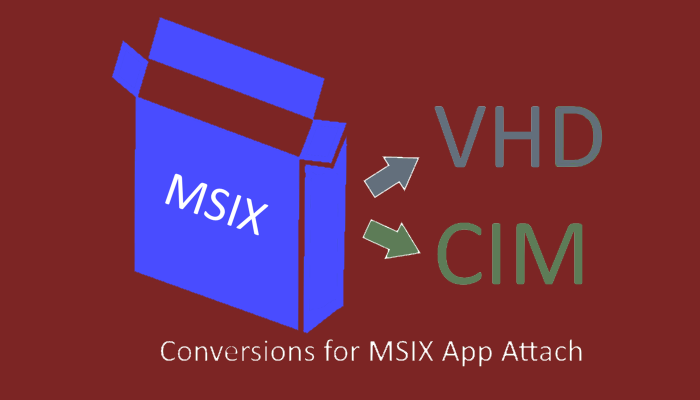 WVD Webinar on the total economic benefit study with Forrester to learn of the cost benefits of moving your virtual desktop estate to Azure
Microsoft is organising a webinar on march 18th featuring thr Forrester report
Windows virtual Desktop Study Guide AZ-140
Microsoft Cloud Advocate Thomas Maurer has created another Study guide. This time for WVD. Thanks Thomas for this great resource.
A simple Health-check / Inventory Dashboard for WVD – ARM
Surendra Dhondale has created a health dahsboard for WVD. This will help alot of people!!
Configure Azure Firewall Premium features for WVD automated
Sander Rozemuller created yet again a great blogpost for WVD. This time he describes how to automatethe deployment of Azure firewall premium for WVD.
Azure Academy AZ-140 WVD certification Study guide
Dean Cefola has released the next episodes in he's AZ-140 guide. Thanks Dean!
Teams Media Optimizations on Windows Virtual Desktop
Another blogpost from Mr-T-Bone, this time about MS Teams.
He also did a session about it on the WVD TechFest this week.

WVD TechFest 2021
Yesterday the very first WVD TechFest went live. I just wanna say a big thanks to Simon and Patrick to organise this very great event. Also a big thanks to all the speakers involved.
New WVD Client For the insider version
A new version was released for the WVD client with some improvements for MS Teams also.

See you all next week.