Hi Everybody,
Welcome at the next WVD news of the week blogpost. It's been a week with some long awaited news.
Announcing public preview of Windows Virtual Desktop service metadata storage in Europe
Pavithra thiruvengadam announced the news on techcommunity this week. The long awaited service metadata storage is finally arrived in West and North Europe in Public Preview.
Nerdio Manager for MSP intro part 3
Bas van Kaam has he's 3rd post about the new Nerdio Manager for MSP.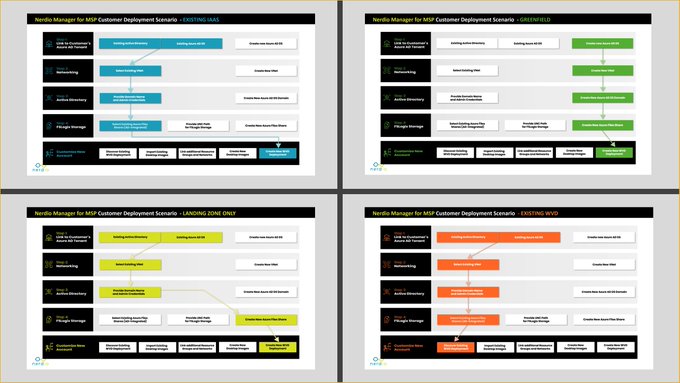 MSIX Modern Packaging – Part 1
Mattias Melkersen has written a first blogpost about MSIX. The first post covers the installation of the MSIX packaging tool environment.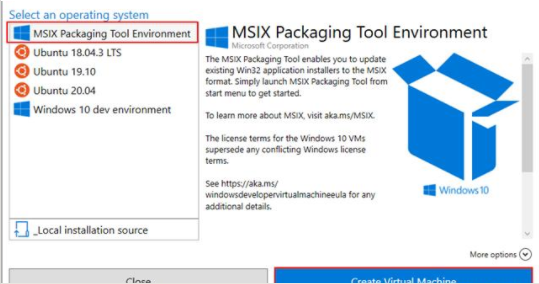 MSIX Hero 2.0.64: Improved Update Impact with CLI support
The MSIX Hero tool has got an update. A new designed UI and several new features.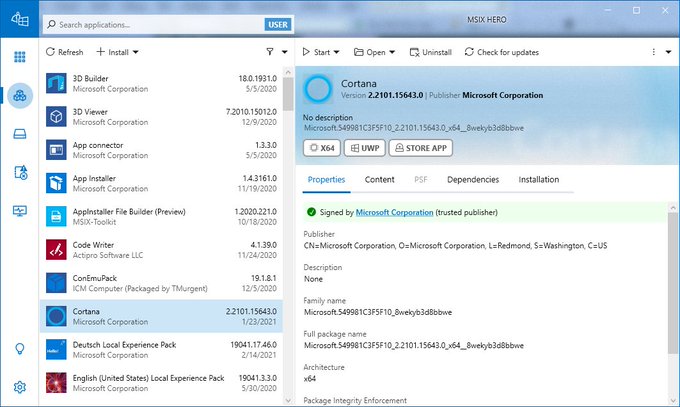 Azure Firewall Premium now in public preview
With this new Azure Firewall Premium several features are now available wich are very useful for WVD administrators like the Web Categories.
WVD Image Management E4: Application installation
Jim Moyle has released the next podcast about WVD Image Management. Again a must watch.
Addressing FSLogix User Profile issues in WVD Environment
Mahammad Kubaib has written a nice blogpost on how to resolve some FSLogix profile issues.
WVDAdmin update 17/02/2021
Marcel Meurer has released another update for the popular WVDAdmin tool.
The new metadata location is already available and migration options are available. Nice work Marcel!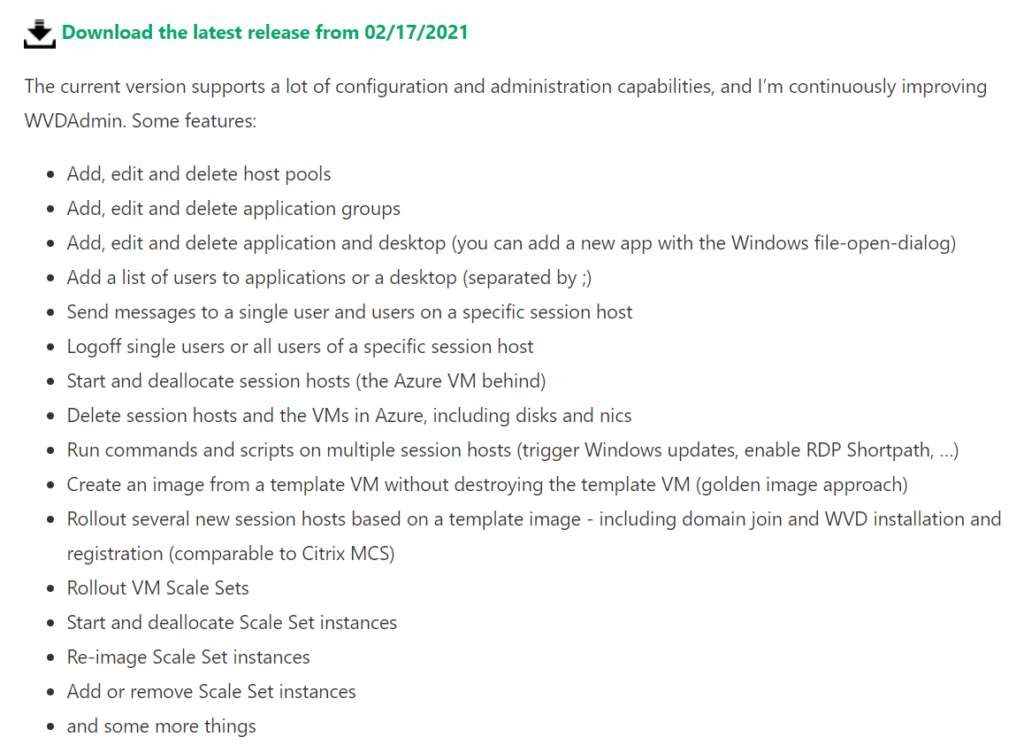 Nerdio Manager for MSP offer
Nerdio and Microsoft are teaming up for this exlusive Nerdio offer. Only for Us MSP's
Igel Disrupt and WVD
Igel Disrupt is announcing Kam Vedbrat, GM for WVD to speak on the 25th. The other session will be done by Michel Roth and Tom Hickling.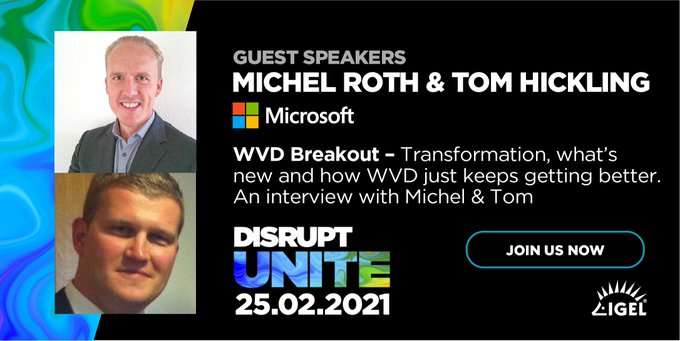 WVD and Azure Firewall Premium – Web content filtering
Marco Moioli has released a very nice article explaining WVD and the new released Azure firewall Premium. A must read article to protect your WVD environment.
Desktops in the Cloud
christiaan Brinkhoff and Dean Cefola released the next episode of the Desktops in the Cloud series. this time they are joined by 2 PM's of the Universal Print Engineering team.
Azure Academy AZ-140 WVD certification Study guide
Dean Cefola released the next 3 chapters from his Az-140 study guide.
WVDTechFest Podcast – Episode 4 – Shabaz Darr
With the WVD TechFest coming closer, Patrick Köhler has interviewed another speaker. This time it's shabaz Darr's turn to introduce himself. Don't forget to register for the TechFest next thursday!
Thanks for reading this week's post and see you all next week.