Hi All,
It's time again for all the latest wvd news from this week.
How to use SNAT (Source Network Address Translation) for outbound Windows Virtual Desktop connections
Yannick Dils has created another blogpost, this time to configure SNAT on a WVD Host Pool.
WVD portal improvements
Tom Hickling made some announcement with some cool features that were released.
A Fix to the Dark Mode in order to fully display the text.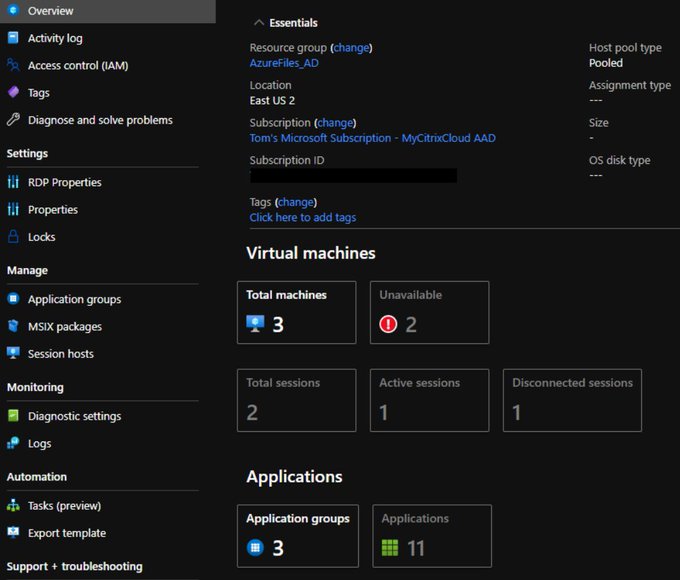 Bulk drain mode in the session hosts blade

New Metadata locations on the roadmap for WVD
New metadata locations where added to the roadmap. The new location will be Japan

WVDAdmin new version
Marcel Meurer released another version of he's awesome tool.
Nerdio Manager for MSP intro part 2
Bas van Kaam released part 2 of the introduction series for the Nerdio Manager for MSP that was released recently.
MSIX troubleshooting guide
Stefan Georgiev has created a guide on issues you might encounter with MSIX App Attach, MSIXMGR and WVD portal. This will help alot of people when they are troubleshooting these kind of issues.
Windows Virtual Desktop achieves HITRUST certification
Eva Seydl from Microsoft announced that WVD has achieved HITRUST certification. If you want to learn more about this read the following link.
What's new in the Windows Desktop client.
Microsoft has released another version of the WVD client. One of the features was adding the Experience Monitor access point to the system tray icon
Simplify MSIX image creation with the MSIXMGR tool
Stefan Georgiev revealed the MSIXMGR tool to create an MSIX package and expand it to VHD/VHDX file.
MSIX app attach – How To Manage CIMFS File Sprawl – Tips and Tricks
Ryan Mangan has written another blogpost about CIMFS images. This time he's looking into how to manage CIMFS file Sprawl.
Terraform – Deploying WVD in Azure
Nathan Nellans has written a blogpost on how to deploy a WVD hostpool and adding session host to the hostpool with Terraform.
The VDILIKEAPRO – State of the Union 2021 survey is now open!
Christiaan Brinkhoff and the rest of the team @VDI Like a Pro has released the survey for 2021. Go and fill it in!

Azure Academy AZ-140 WVD certification Study guide
Dean Cefola started to create video's on the topics that will be a part of the certification exam for WVD.
AZ-140 ep00 | Windows Virtual Desktop Study Guide Full Course
AZ-140 ep01 | Mgmt grp Subs Resource grp
AZ-140 ep02 | Configure Active Directory | Azure AD DNS
Cognizant Microsoft Business Group Achieves Microsoft Advanced Specialization for Windows Virtual Desktop
The team of Cognizant has gone throught he extensive WVD audit and passed it. Congrats to them.
WVD/Azure Conditional Access and IGEL OS – learn how it can be achieved!
Fredrik Brattstig has written a blogpost on how you can enable Conditional Access for WVD on Igel OS.
Using LaMetric Time to monitor a WVD environment
Sander Rozemuller has written a very cool blogpost on how to use a LaMetric Time to monitor your WVD.
WVDTechFest Podcast – Episode 3 – Travis Roberts
Patrick Köhler and Simon Binder have released the next podcast for the WVD techfest and this time they interviewed Travis Roberts aka "Ciraltos". If you haven't registered for this event go here and register.
MSIX App Attach in portal.azure.com
The MSIX app attach blade is available in the normal Azure portal. You no longer need the preview portal anymore.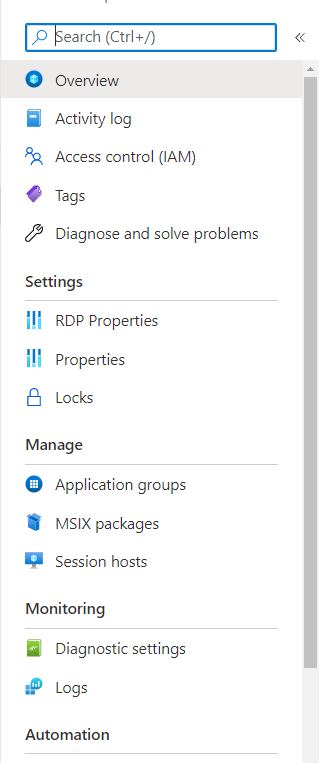 That's it for this week, see you next week! Have a nice weekend.