Hi All,
Welcome to the first wvd news of the week of the month february.
WVDTechFest Podcast – Episode 2 – Ryan Mangan
Patrick Köhler and Simon Binder released the 2nd podcast for the WVD TechFest. This time with guest speaker Ryan Mangan. Don't forget to register for this great event.
OPS110 Windows Virtual Desktop (WVD) Roadmap Deep Dive
Tom Hickling did a session about some features that are on the roadmap for WVD with Sarah Lean.
Deploy Azure Monitor for WVD automated
Sander Rozemuller has written a blogpost on to automate the deployment of Azure Monitor for WVD.
Microsoft Advanced Specialization
Insight has gone through the audit and passed it earning them the advanced specialization for WVD.
Prepare Azure DevOps for WVD deployment – Create a Service Connection
Another blogpost from Sander Rozemuller explaining how to create an DevOps service connection to use for WVD.
Windows Virtual Desktop (WVD) Cost Management and Dynamic Scaling
Toby Skerritt from Foundation IT has published a video about cost saving for WVD using Nerdio Manager
Introducing: Nerdio Manager for MSP
BAs van Kaam has released the first of a three part blog serie about Nerdio Manager for MSP.
Understanding what's General Release and what's Supported for MSIX and MSIX app attach
Ryan Mangan has written an extensive blogpost about msix app attach to understand it completely
Microsoft meets Community: Windows Virtual Desktop |4th edition!
Christiaan Brinkhoff has revealed another community event for WVD. Looking at all the speakers this will be an awesome event.
WVD Image Management E3: ARM Templates for AIB
Jim Moyle has launched another video on WVD image Management.
New WVD metadata locations
Tom Hickling announced some additions to the WVD roadmap for 2021. The metadata service is coming to the UK, Australia and canada in June 2021

How to retrieve lingering FSLogix profiles on Windows Virtual Desktop, mounted from an Azure File share
Yannick Dils has written a blogpost explaining to retrieve lingering FSLogix on WVD mounted on Azure Files. Be sure to check his blog because he has been writing alot os blogposts about WVd.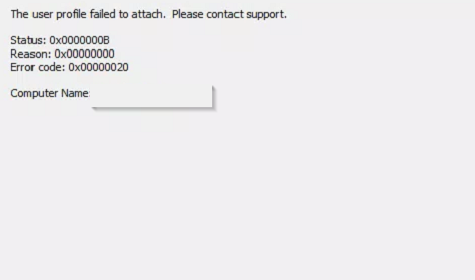 Windows Virtual Desktop (#WVD) business continuity and disaster recovery (#BCDR)
Ben Martin Bauer has written another WVD blogpost. This time he's created a post about all things to consider for a BCDR for WVD.