Hi All,
Since its Christmas today it's not a long blogpost but still there is some WVD news to share.
Windows Virtual Desktop migration guide for remote desktop services
Freek Berson has written a whitepaper about migrating to wvd service. Go and download it and read it.
*Required URLs for WVD* – to ensure best WVD experience and required for support
Michel Roth has shared the required URL's for WVD again. Good to know that if your WVD hosts can't reach those URL's, your WVD deployment is in an unsupported state.
Arabic – Windows Virtual Desktop (WVD) User Group
The ARWVDUG has scheduled it first event and it will take place on 26th of december. Go and register for this event.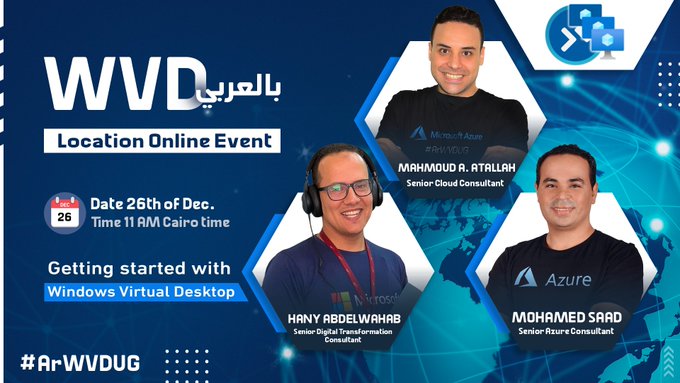 Zero to Hero with Windows Virtual Desktop
Travis Roberts updated his Udemy course with new content about the Shared Image Gallery.
Will DaaS kill VPNs in 2021?
Marco Moioli shared an article of Techradar. Now that everybody is working from and the DaaS market is growing are vpn's till needed.
That's it for this week, enjoy Christmas and the holidays and see you all next year.