Hi All,
Welcome to my next blogpost about the latest WVD news of the week. What a week this has been, the product team came with some christmas presents so this post is very long.
MSIX app attach Azure portal integration public preview
Stefan Georgiev announced this much anticipated feature that everybody has been waiting for. Go register your subscription and start using it.
Set up MSIX app attach with the Azure portal
Microsoft has released the documentation about the setup of MSIX App attach in the portal. Go and read it!
Announcing public preview of Screen Capture Protection in Windows Virtual Desktop
Sandeep Patnaik announced this next highly anticipated feature. This prevents sensitive information from being captured on the client endpoints.
Built-in roles for Windows Virtual Desktop
Microsoft released the new RBAC roles for WVD. This will it much more easier to control specific WVD rights for your admin.
Enable Screen Capture Protection for Windows Virtual Desktop Automated
Sander Rozemuller has written a blogpost to automate the screen capture protection
Parallels RAS integration with Windows Virtual Desktop!
Freek Berson has written an extensive blogpost about Parallels and the integration with WVD.
Security best practices
Microsoft has added a section for the screen scapture preview to the best practices documentation that they have released.
Setting up Azure NetApp Files for MSIX App Attach | Step-by-Step Guide
Justin Shiah from Microsoft released a complete guid to setup Azure Netapp files for MSIX App attach.
#3 Microsoft meets Community: Windows Virtual Desktop (third XXL edition) recap and content sharing
Christiaan Brinkhoff has shared the recording of the Microsoft Community XXL Edition event. Thanks Christiaan!
Arabic – Windows Virtual Desktop User Group
The next WVD User Group has been created. Go and follow it on the social media channels. Big Thanks to Mamhoud Atallah to set it up.
Better Together: Enabling Remote Work with a Future-Ready Workspace 14/1/2021
Microsoft and Citrix are joining forces with this event with very interesting sessions.
Windows Virtual Desktop Master Class
Microsoft announced this event for the end of january and it's a must attend event. It's hosted by Jeremy Chapman from Microsoft Mechanics and Kam Vedbrat the group PM lead for WVD.
Sneak Peak on Start VM on Connect
Tom Hickling replied on twitter with a very interesting screenshot. Is Start VM on Connect the last christmas gift from the WVD Product team?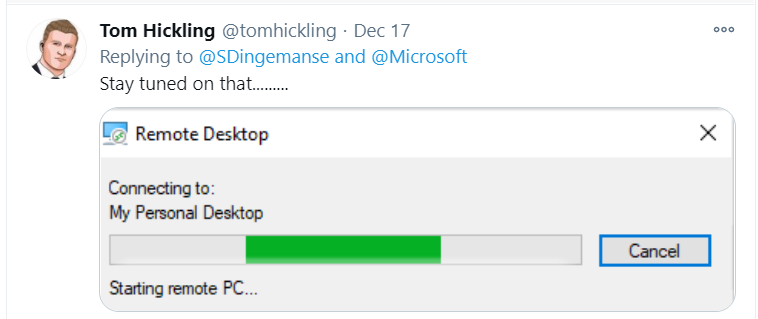 Learn how to reduce CPU and RAM utilization in Microsoft Edge Chromium with Sleeping Tabs and more on a Windows Virtual (and physical) Desktop environment
Christiaan Brinkhoff has written a blogpost about the new Edge browser and how you can reduce CPU and memory with Sleeping Tabs. It can make a big difference.
Belgium Windows Virtual Desktop User group december event.
I've uploaded the recording of the last BWVDUG session on Youtube. Thanks again Travis and Marcel for the great sessioons.
Ephemeral OS Disks
Bas van Kaam announced the first Nerdio Tech Insider session of 2021. Go and RSVP!
MSIX app attach WVD integration, my first test drive!
Freek Berson has written a blog about his first test drive with this highly wanted feature.
WVD Tech Fest speaker lists
The speakers list for the WVD tech List has been revealed. Go and check it out and register.
Secure access to your WVD hostpool with Conditional Access and Azure MFA
Torbjörn (Mr T-Bone) Granheden has written a blogpost on how to secure your wvd with conditional access and Azure MFA.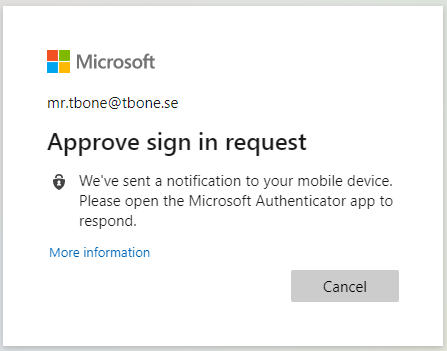 I hope you enjoyed this long post and I'll see you next week. Have a nice weekend.