Hi and welcome to this week's wvd news of the week blogpost.
GitHub integration, Scripted Actions, and Hackathon
As most of you know already know Nerdio is hosting a new event this week. Join the event this week to know more about the upcoming Hackathon.
Nerdio WVD Hackathon 2021
Bas van Kaam announced the people that will be reviewing the participants work in the upcmoing Nerdio Hackathon. Check the event this week to know about the Hackathon.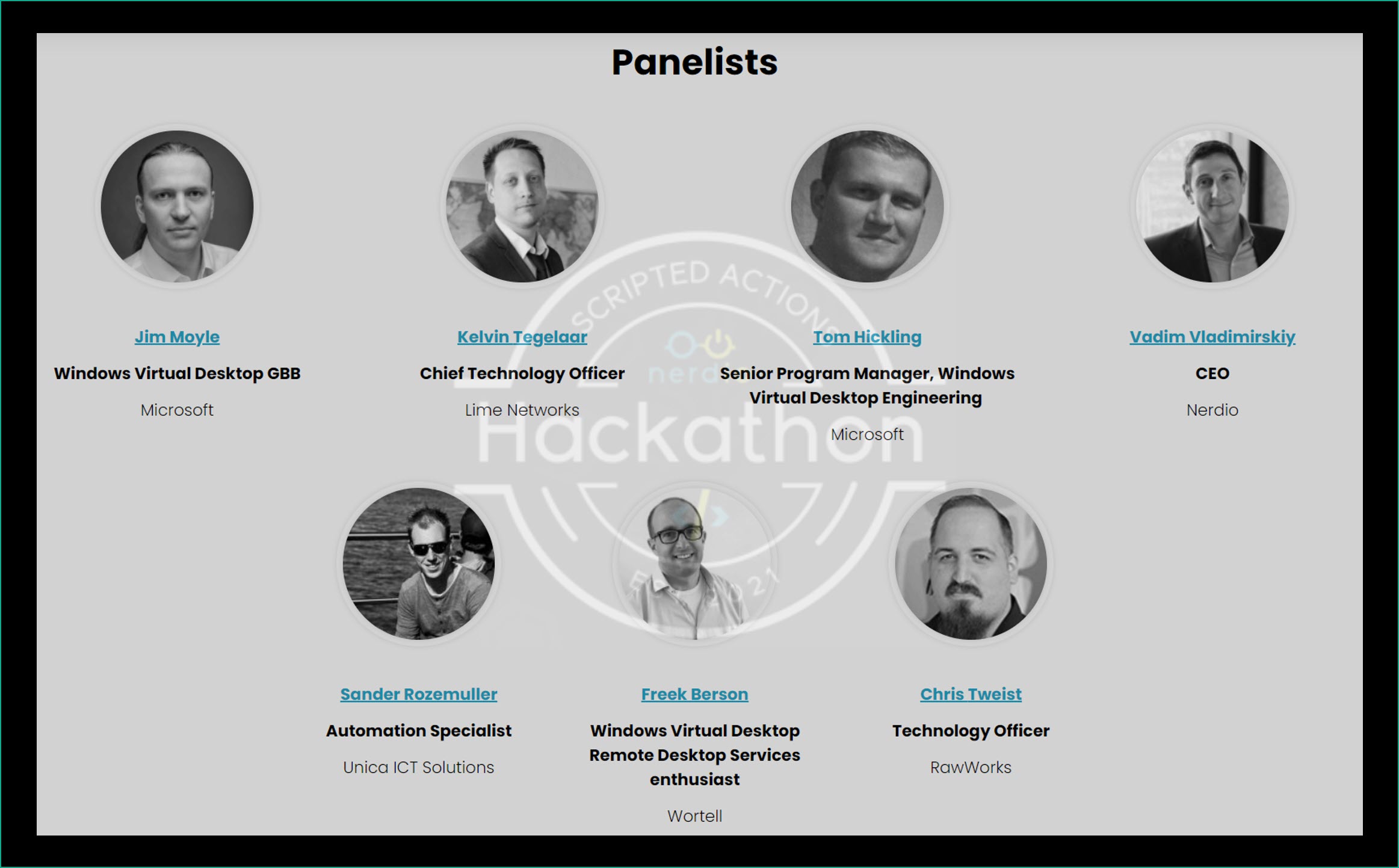 Nerdio Partner and Certification program
Nerdio launched it's partner and certification program this week for MSP's. Next to this Nerdio launched its WVD cost estimator.

MSIX app attach troubleshooting part 2
Stefan Georgiev published the 2nd video in the MSIX App Attach troubleshooting series.
Teams Media Optimizations on Windows Virtual Desktop – Now it works!
A new blogpost of Mr T-Bone, this time about the Teams optimizations for WVD. He explains how it works and what you need to do for the setup.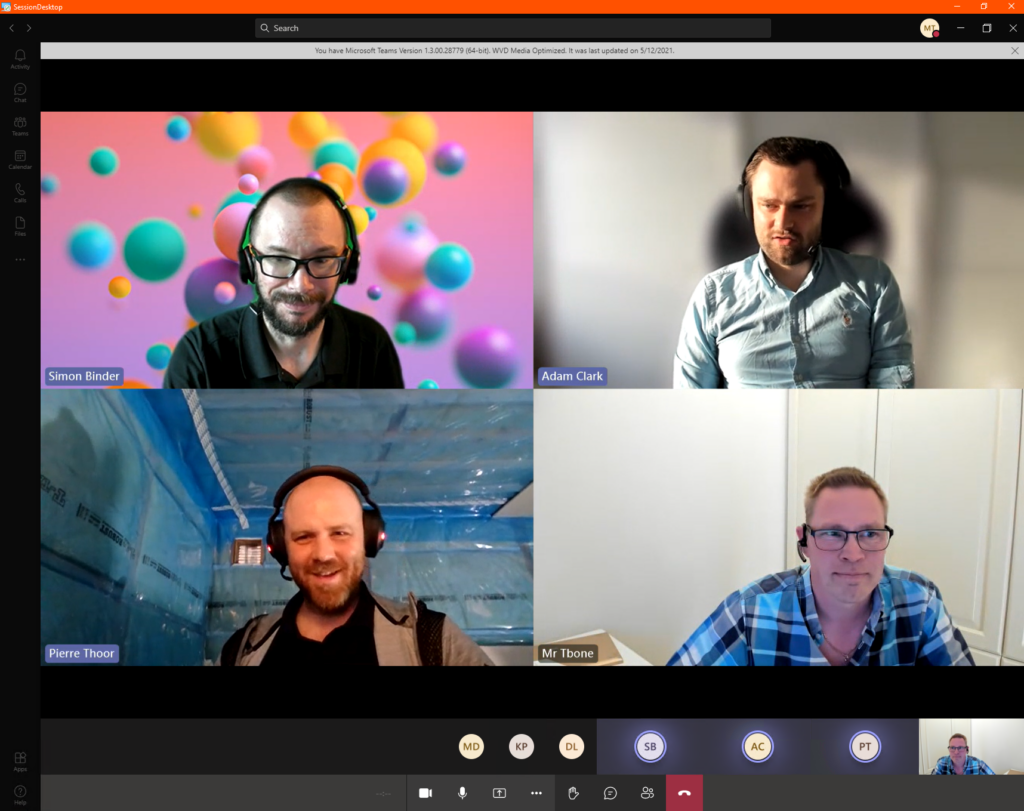 WVD RDP Properties explained!
Patrick Köhler released a new blog post where he explains the RDP properties that you can configure for your WVD host pool.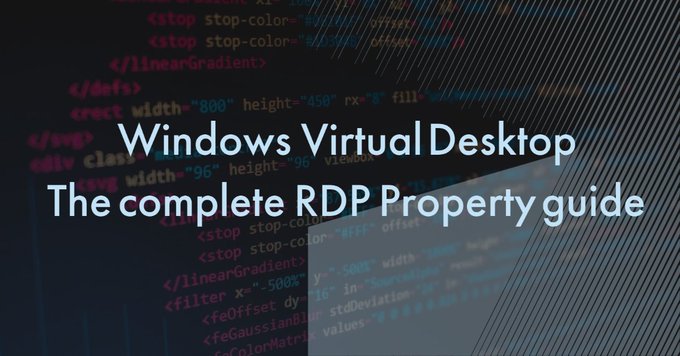 Transfer files with WVD
Tom Hickling shared a very useful feature this week. With the news WVD web client version 1.0.24.7 you transfer files between the remote session and local compoter. This feature is currently in preview.
Shut Down Unused Session Hosts in a Windows Virtual Desktop Personal Host Pool
Travis Roberts released another great video. This time he walks us through the process of shutting down unused session hosts in a WVD Host Pool.
Cloud Lunch and Learn Marathon
Yesterday the Cloud Lunch and Learn Marathon took place with alot of great speakers and sessions. We also had a chance to watch some WVD sessions.
MSIX App Attach Meet the Experts
On may the 28th 5 experts come together to answer all of your questions about MSIX App Attach. Register today for this awesome event.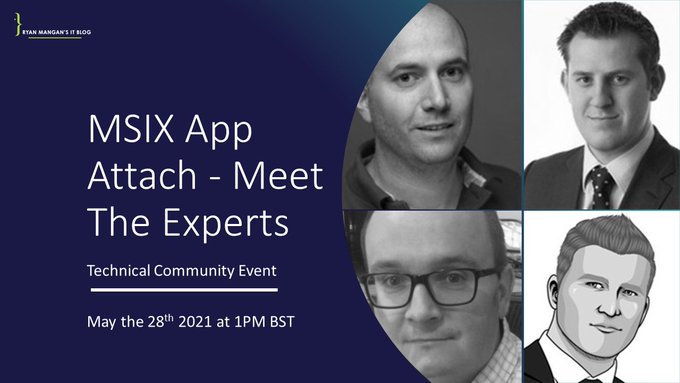 Leverage start VM on connect for pooled host pools and Azure GOV cloud!
After the preview of Start VM on Connect for personal host pools this feature is now also available for pooled host pools.
WVD Latency improvement in UAE region
It's a big day for the users in the UAE region. The WVD service has been released today in that region. This will improve their WVD session latency alot.

How To Configure All Things Apps
The next episode of the AZ-140 study guide. This time Dean covers all you know to know about the apps.
That's it for this week, enjoy the weekend and see you next week!