Hi All,
Welcome for another wvd news of the week.
Windows Virtual Desktop Handbook: Security Fundamentals
Microsoft released the e-book that MVP Freek Berson has written. He covers everything you need to know about WVD and security. Great job Freek!
Nerdio Github integration, scripted actions and Hackaton
Nerdio announced the next event on The Nerdio Tech Insider Community program. This will be on 20 th of may.
Azure AD Domain Services with WVD limitations
Mr T-Bone has written an nice post about the limitations with Azure ADDS with WVD. Nice read if you consider deploying AADDS.
Deallocate VM on user logoff
After the announcement of the public preview to start VM on connect Bernd Loehlein announced the feature to have the vm deallocated when a user performs a logoff.

Image Builder and WVD Session Hosts with One Azure DevOps Pipeline
Travis Roberts has created a video combining he's 2 previous pipelines. In this videos has created a pipeline to create an AIB image and to use that image to deploy WVD session hosts.
In An Image Gallery Far Far Away!
Dean Cefola continues to make great WVD videos. This time he wants to make us image masters.
What you have to know about the WVD Required URL check tool
Patrick Köhler has written a blogpost about the new required url check tool microsoft has released. Nice post Patrick.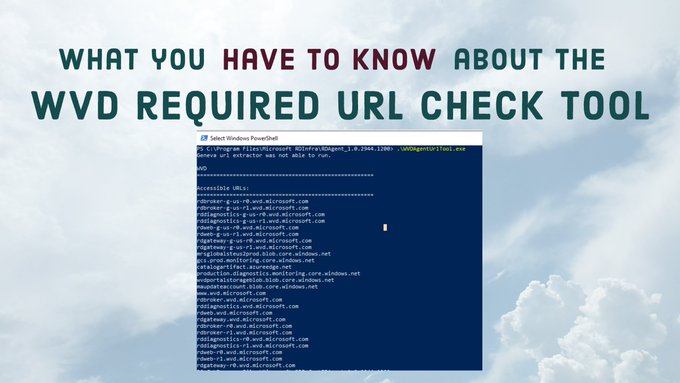 Delete assigned user from a personal WVD session host automated
Sander Rozemuller has created a new blog for automating wvd. This time about deleting an assigned user from a personal WVD session host.
AZ-140 Study guide
Shabaz Darr has written a blogpost about the new beta exam for WVD he took a couple of days ago. A nice post to read so you known what you will get on the exam.
Securing Windows Virtual Desktop (1 of 2)
Joe Stocker created the first out of 2 posts for securing your WVD environment. In this post he'll cover the setup of the WVD.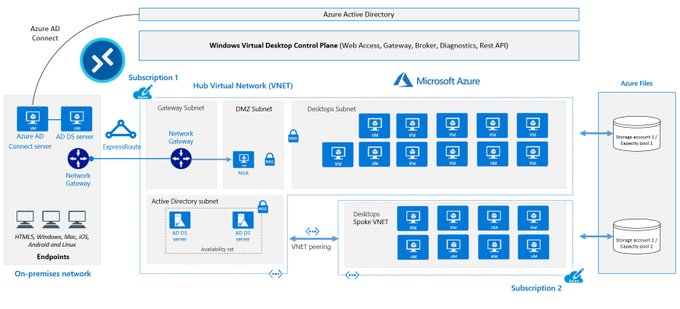 Securing Windows Virtual Desktop (2 of 2)
Part 2 of the guide to secure WVD from Joe Stocker. Nice job Joe!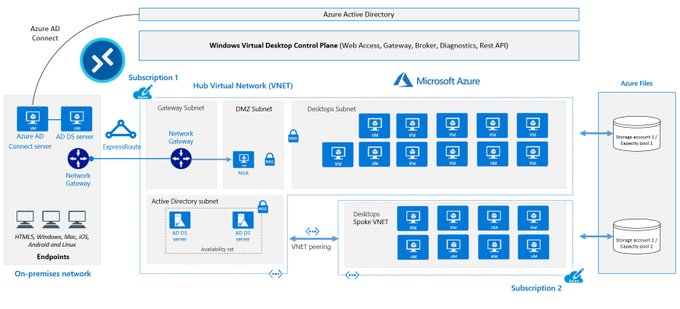 Install Teams and prerequisites script
Stefan Georgiev shared a script that you can use to install Teams on WVD with all the prerequisites thar are needed.
That's it for this week. Enjoy the sunny weekend and see you next week.