Hi All,
Welcome to the 3rd WVD news of the week blogpost of 2021.
MSIX Labs for Developers
MSIX Labs for Developers is a hands-on labs experience to help developers learn how to modernize their desktop apps by taking advantage of MSIX.
The Total Economic Impact™ Of Microsoft Windows Virtual Desktop
A very nice report on the complete economic impact of WVD has been released.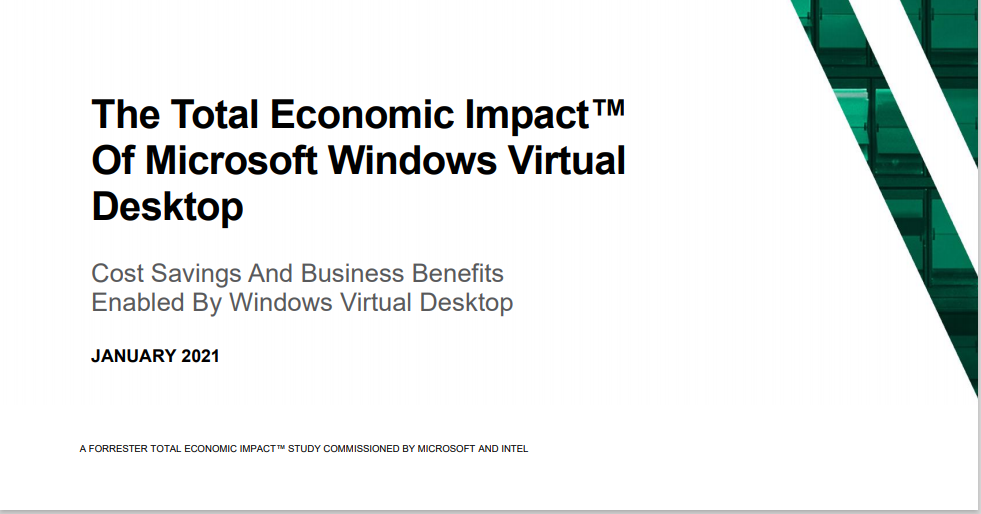 Image Deployment for Windows Virtual Desktop
WVD GBB Jim Moyle has released a youtube video about image management using Packer.
New MS Learn content for WVD
Microsoft has released new learning content for WVD for securing your wvd deployment and for MSIX App attach.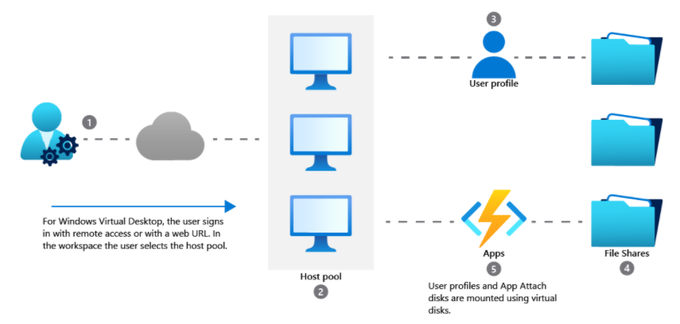 Microsoft Edge Sleeping Tabs
Christiaan Brinkhoff posted that the sleeping tabs feature has been released in a new stable build.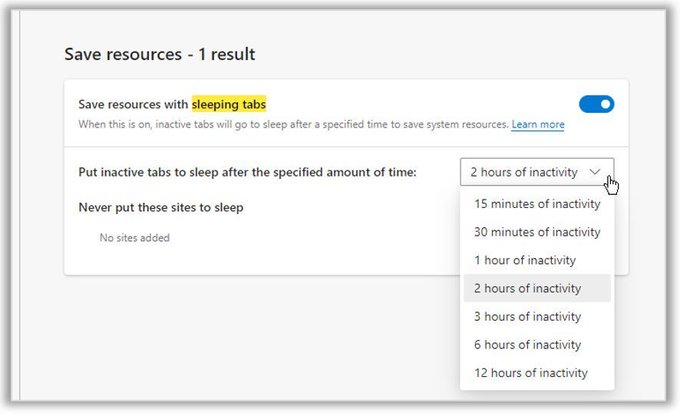 Windows Virtual Desktop Masterclass
Tom Hickling posted more details about a session on the upcoming WVD Masterclass from next week. If you haven't registered for this must follow event do it now!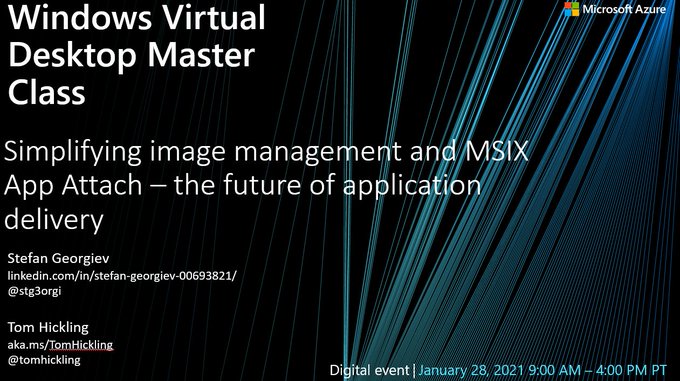 Videos on WVD
Alex de Jong has created some tutorial videos about building a golden WVD image, Connecting to WVD and Provision a hostpool with a custom image.
Windows Virtual Desktop: New year, new offer!
John Turk has written a blogpost about the WVD offer that Micosoft has released.
Webinar WVD migration steps for RDS
Microsoft is organising a webinar on 18th of february where you can learn on the dependencies and steps you need to take to migrate an on-premise RDS deployment to WVD
What's new in Microsoft Defender for Endpoint
The what's new page for Defender for endpoint has been updated and the biggest change is for WVD wich has been added.
Monitor Windows Virtual Desktop required URL's with Log Analytics Workspace
Sander Rozemuller has written another blogpost and this time he's covering how to monitor the WVD required URL's with log analytics.
Screen Capture Protection for Windows Virtual Desktop
Mr T-Bone has written a blogpost about the screen capture security feature from WVD.
WVD Workshop
Micha Wets has uploaded the slides from the workshop he did with Microsoft on WVD.