Hello All,
Welcome to the 3rd WVD news of the week blogpost of 2021.
Update with Breadth-First! Auto Scale Session Hosts in Windows Virtual Desktop Spring Update (ARM) with Azure Function
Travis Roberts aka "Ciraltos" has updated he's scaling script to support Breadth-First algorithm
Microsoft Windows Virtual Desktop
Tobias Broer has written a blogpost about WVD and the benefits about it during and beyond this pandemic.
Enterprise Scale considerations for Windows Virtual Desktop
Jake Walsh has written a blogpost about WVD and Azure Landing Zones. A good article where you can read about all the things to consider when deploying WVD
RDP shortpath for WVD
Niels Kok has written another blogpost and this time he covered the much anitipated RDP Shortpath feature. He discusses the pro's and cons about it.
Windows Virtual Desktop ARM Template Change – Default NSG Value
Microsoft announced a change for the networkSecurityGrouprules in ARM nested templates.

Tom Hickling Views On Desktop as a Service (DaaS) & Virtual Desktop
Ace cloud Hosting as pusblished an article with tom Hickling talking about his view on DaaS.
What's new in the Windows Desktop client
A new version was released for the WVD client in the insiders ring.
FSLogix Apps 2009 HF_01 (2.9.7654.46150)
An update has been released for FSLogix with the following fixes.
Azure Pipeline – Starting a Percentage of VMs in the HostPool At the Start of Business
Surendra Dhondale has written a blogpost on how to make sure a % of vm's are active in the hostpool via a DevOps pipeline.
WVDAdmin – Rollout multiple session hosts
Marcel Meurer has created another WVDAdmin video.
A one-time step is to create a service account to join the new hosts to the domain. The video shows how to make the service account and rolling out several new session hosts.
Windows Virtual Desktop service metadata coming to Europe
Micha Wets posted a picture about the upcoming change for the WVD service metadata. The Europe regions are becoming available to deploy WVD Workspaces and hostpools.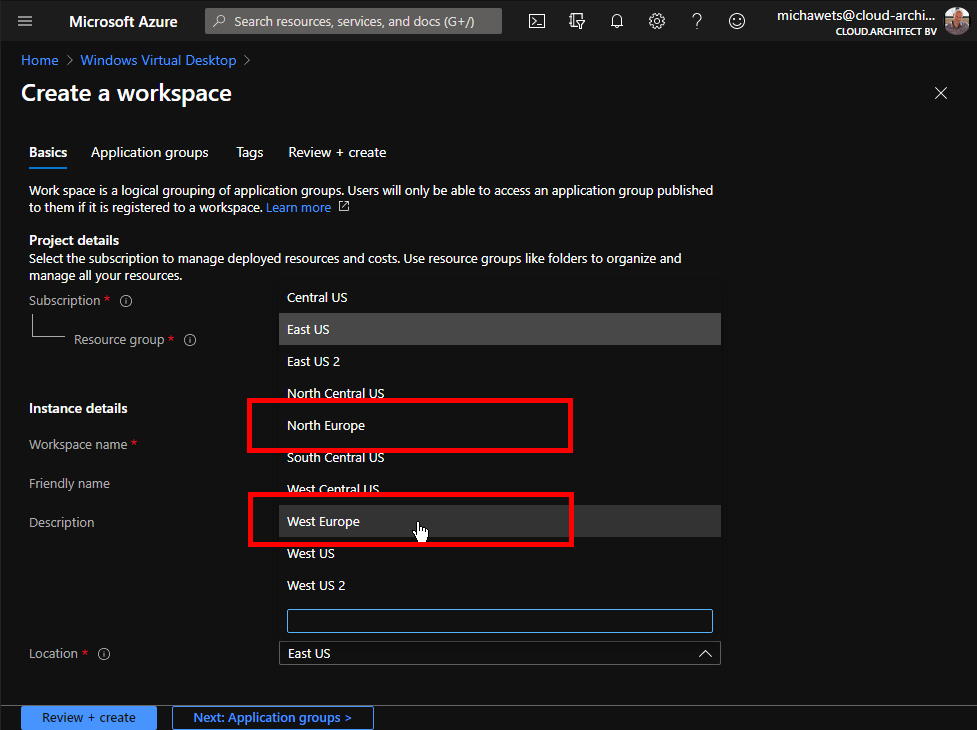 Push Windows Virtual Desktop (WVD) Session Host state to Log Analytics to create alerts if hosts become unavailable or failed
Marcel Meurer has created a blog to push the session host state to log Analytics. A great blog and must read!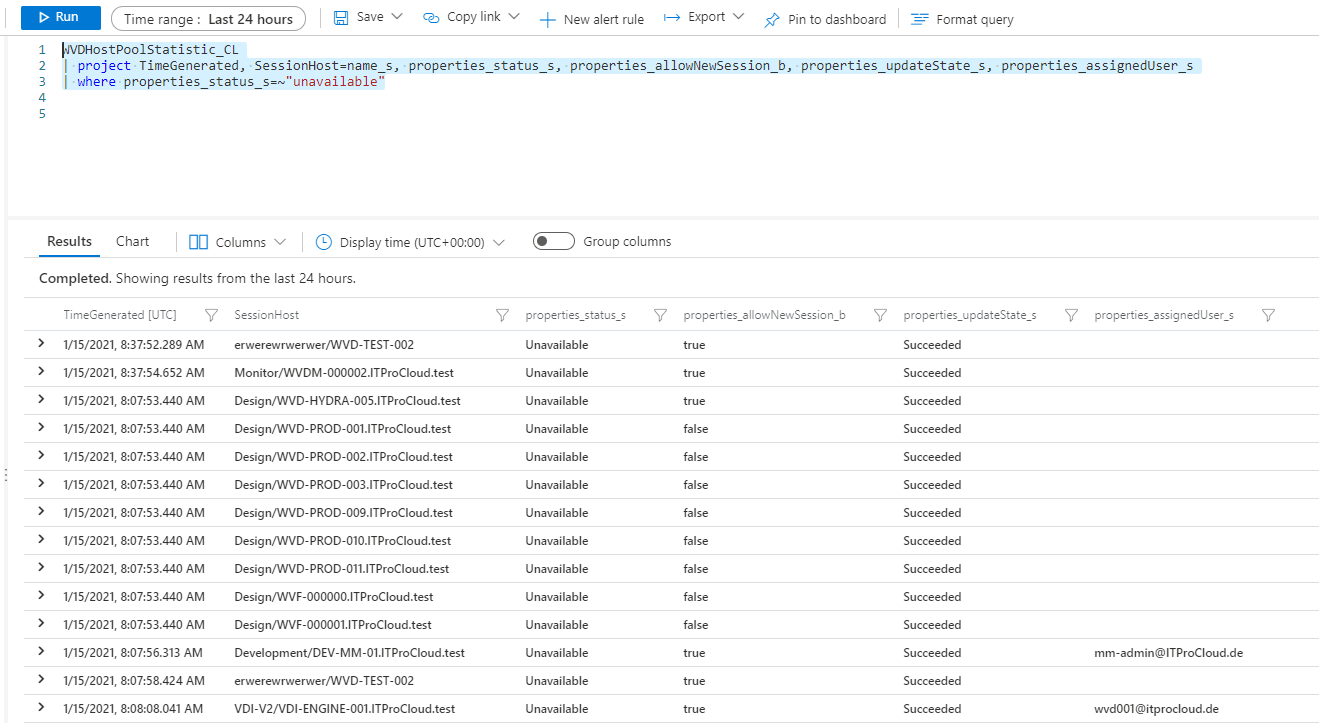 MSIX Packaging Tool January 2021 Release is now available!
Microsoft has released a new version for the MSIX packaging tool in the Microsoft Store