Hi All,
Welcome to my weekly wvd news of the week blogpost. Let's get started with the latest news.
Enable Azure Multi-Factor Authentication for Windows Virtual Desktop
A new doc's page was added to show how to enable MFA and conditional access policies for WVD.
German WVD user group
The German WVd user group had a meetup this week with Bas van Kaam and Thomas Poppelgaard. The videos are available on youtube.
Windows Virtual Desktop is now generally available in the Azure Government cloud
Windows Virtual Desktop is now Generally Available in Azure US Government regions, along with the Azure portal integration.
FSLogix Apps release PUBLIC PREVIEW 2009
A new public preview of FSLogix Apps was released.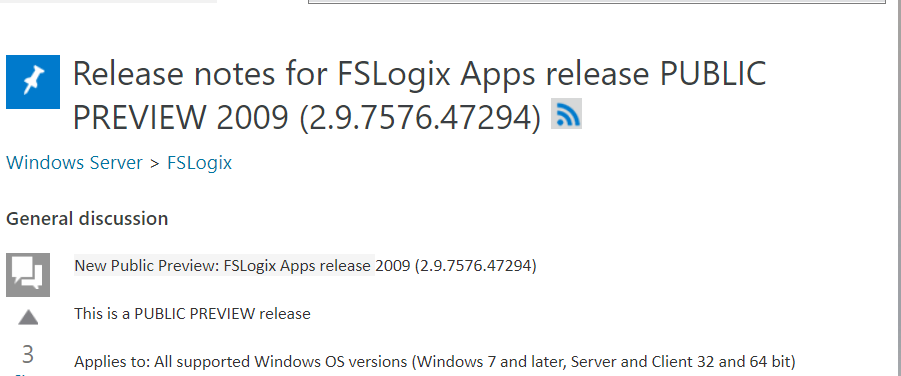 Tinkering with Terraform for WVD
A very nice article was released by Jen Sheerin on WVDtips.com about Terraform and WVD.
Set up a business continuity and disaster recovery plan
A new doc's page was released about setting up a disaster recovery plan for your WVD environment.
Windows Virtual Desktop Community Event Octobre 2020
Christiaan Brinkhoff released the recording of the sessions on the latest wvd community event. You can watch them on this youtube channel.
Nerdio Manager update
Bas van Kaam teased the announcement of the new update for the Nerdio manager for WVD.
Comparison between ANF and AZF
Max Melcher posted a nice article about Azure NetAppFiles and Azure Files.