I recently won a Feitian security key with the Azure Academy. I decided to create this blogpost about my experience using it with AVD.
In this blogpost I'll cover the following:
Enable the authentication method for security keys in Azure AD
Setting up the security key
Signing in to AVD with it
Enable the authentication method for security keys in Azure AD
Before you can start using the security key we have to enable it in AAD. If we don't do this, you won't have the option when you try to add the key on your account.
Go to Azure AD and select Security

Now Select "Authentication Methods"
You can see that the FIDO2 security key option is not enabled so click on it to change this

Move the slide bar to Yes and click Save. For this demo I'm putting the scope to All Users.
Now we can logon to our account and configure the security key
Setting up the security key
Before you can use the security key you need to add the key as an authentication device.
First step is to logon to your Microsoft account and click on your account
Next select "Update Info" to see your Security info
In this screen you can see your authentication methods. As you can see I already have 1 configure on my mobile device but we want to have our security key listed here.
Select the "Add Method" to start the process of adding our key
In the next windows you need to select what kind of security key you want to use. Since mine is a usb I'll choose that one.
You will be notified to keep your key ready
I'm asked to insert my key and to touch the fingerprint sensor
Next step is to configure a pin code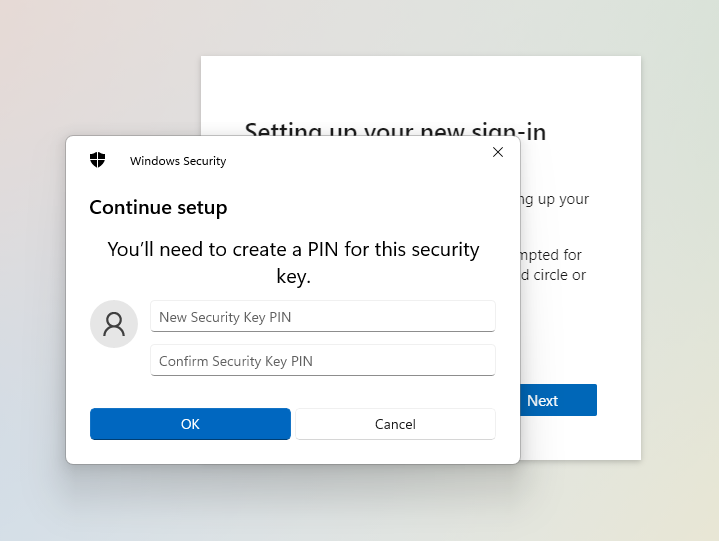 Enter the name for the security key is the last step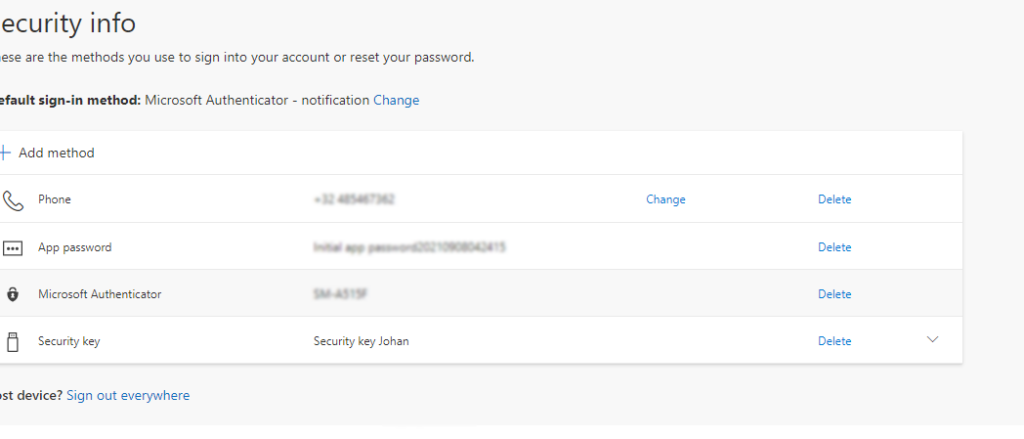 Signing in to AVD with the security key
I open an private browser window and go the the url of AVD
https://rdweb.wvd.microsoft.com/arm/webclient/index.html
I fill in the username but instead of typing the password I select Sign in with a security key
The prompt to enter the pin code of the security comes and afterwards the ask to touch the security key.
After testing the key I can only say that it's a great product. No more worries of mistyping your password. I'll be using this key alot.