Hello and welcome back to another part of my Nerdio Manager for Enterprise blog series. In this part I'll be doing an update of my installation of Manager for Enterprise and walk you through the process and the different options you have to do the update process.
We all know it's very important to manage our updates for AVD images. It's also very important to keep your Nerdio instance up to date, if you want to benefit from all the features that Nerdio releases monthly.
To keep track of the updates it's best to follow the update page.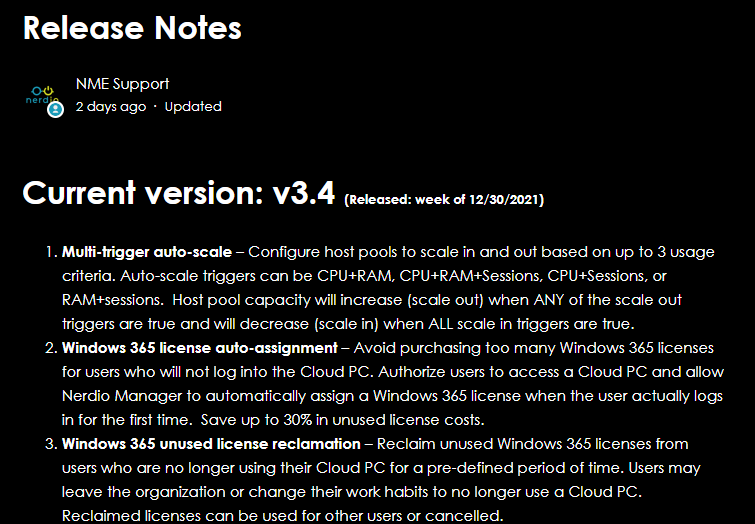 Check for updates
Nerdio has 2 kind of updates like you can see in the Updates section in the left blade.
Public Preview
General Availability
You can very easily see what update has status "GA" or "Public Preview" and check the date when if was released.
Different update methods
To update you have several options to choose from.
use the deploy button
use the Azure Cloud Shell
Download the installer

In this blogpost I'll update my Nerdio installation using the Azure Cloud Shell
Use the Azure Cloud Shell
Make sure the user that you are using to perform this action has contributor rights on the Nerdio App Service.
When selecting the Azure Cloud Shell a popup will appear where you can copy the code and launch the Azure Cloud Shell.
Launch Azure Cloud Shell and select the correct account
Past the entire code in Azure Cloud Shell and let Nerdio do the rest.

When it's completed you will get the message to go back to Nerdio and refresh the page.
After refreshing the Nerdio Manager I'm getting a welcome message about the installed version and with some of the updates .
When I go back to the Updates section I can see that I'm now on the latest version.
Thanks for reading this blogpost about updating Nerdio. In case you have any questions feel free to contact me.