Hello and welcome to the last AVD news of the month july. Lets' get started because there is some awesome news to share.
Windows 365: An Insider's view
If you want to hear Scott Manchester and Vadim Vladimirskiy talk about the new Windows 365 you need to register for this event for next week.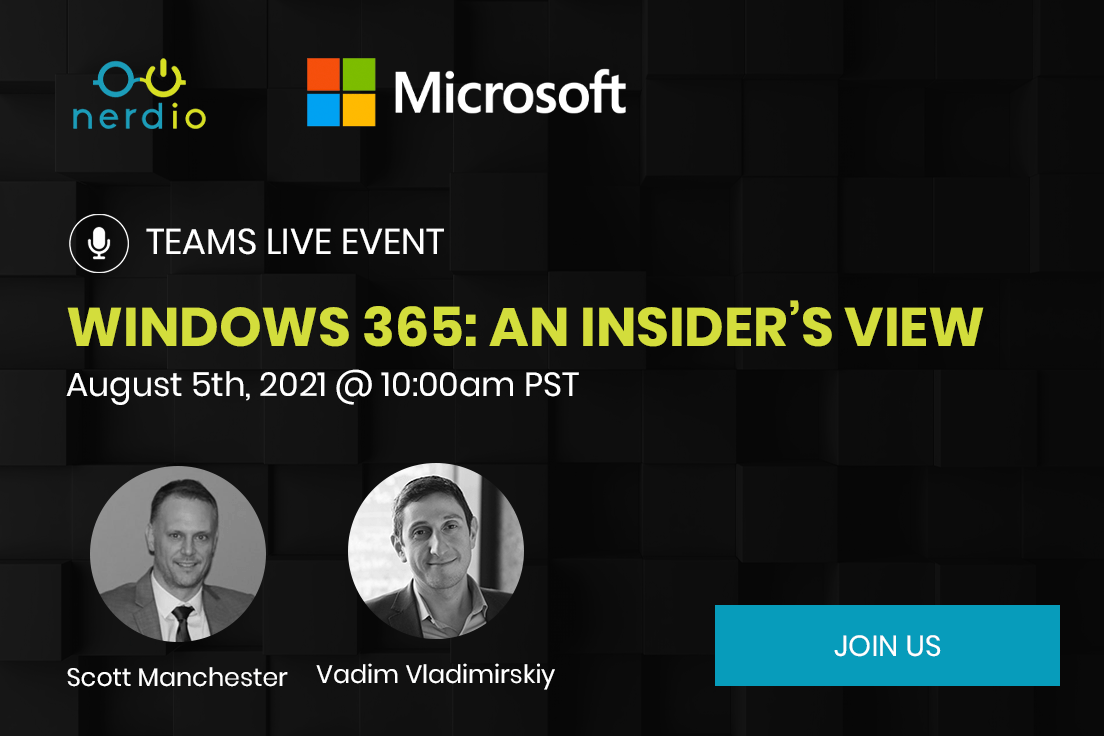 How to move your VDI workloads to the Public Cloud?
Marius Sandbu has written a great blogpost of things you need to consider when moving your VDI workloads to the cloud. Nice work Marius.
New version for Windows Virtual desktop client
Microsoft has released the version 1.2.2222 of the AVD client that brings us a couple of fixes.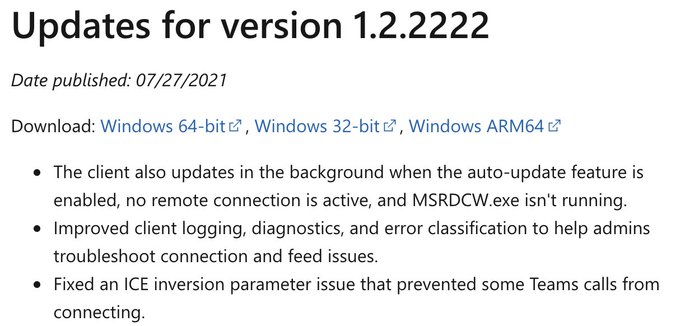 How to join Azure AD automated
Sander Rozemuller is known for he's automation skills. This time he created a blog about the new AADJoin function. In this blog he talks about automation the AADJoin.
AVD Zero to Hero: Application Publishing
Shabaz Darr and Simon Lee released the new video in their AVD video serie. If you want to know to learn about AVD applications than look no further.
FSLogix v2105 – How to Increase VHDX size of profile container
The default size of a FSLogix profile is 30GB. In this blog Patrick explains you how to increase that.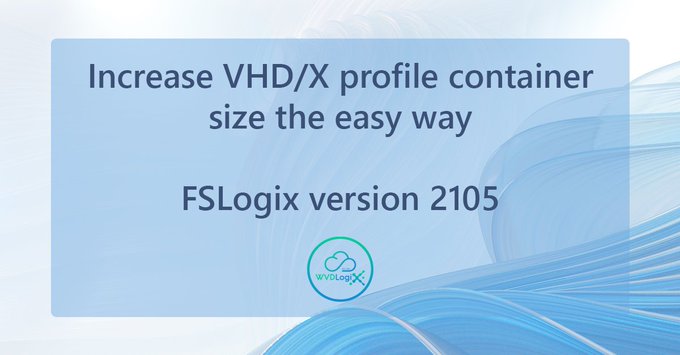 Distribute and configure the Remote Desktop client for AVD and Windows 365 via MEM
Another blog from Patrick. This time he explains you how you can deploy the AVD client to your users and make it easy for them to connect to the AVD environment.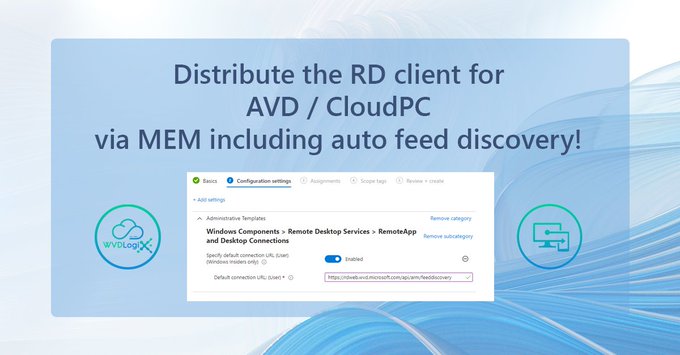 Mastering Microsoft Endpoint Manager
If you want to know how to use MEM to manage AVD and Windows365 you need to pre-order this book. Awesome work Christiaan Brinkhoff and Per Larsen. The release is for november this year.
E-books for AVD and Desktop virtualization
The last few months Ryan Mangan has been very busy. He wrote a couple of e-books for Microsoft. I highly recommend these books and great job Ryan!
Start VM on Connect Goes GA
Cost optimization is very important on Azure and Start VM on Connect helps with this. It's very good to see this feature is now Generally Available. Great work Eva Seydl.

Az.Avd Powershell Module
The powershell module for AVD that Sander Rozemuller created has a new version. Go and download this module and help Sander to make it even better.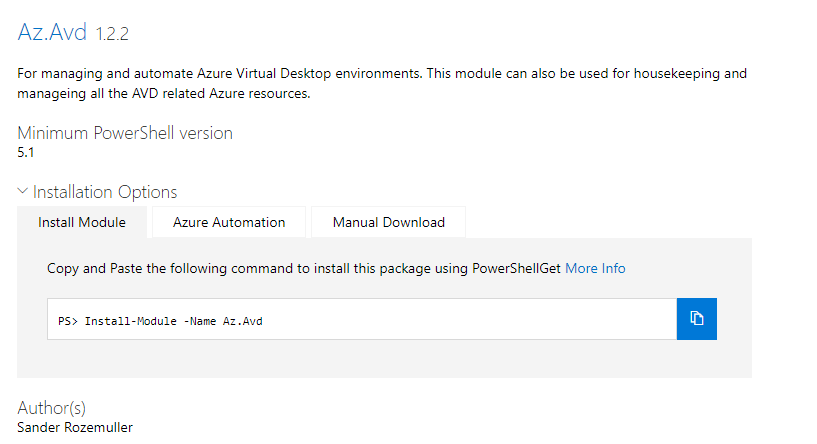 Windows 10 Image Series – Part 3
Niels Kok released the 3rth part of the Windows 10 image series. In this part he explains the Shared Image Gallery.
New Virtual Machines sku
The new D Series Version 5 got released in preview this week. Once they are GA this week be a great fit for AVD workloads.
That's it for this week, enjoy the weekend and see you next week.