Hello and welcome to 4th AVD news of the week of july. Also this week we have some cool news from Microsoft and the AVD community.
The Azure Virtual Desktop Vs. Windows 365 (Cloud PC) Comparison
If you want to know all the differences between AVD and the new Cloud PC than you really need this cheat cheet. Great work guys!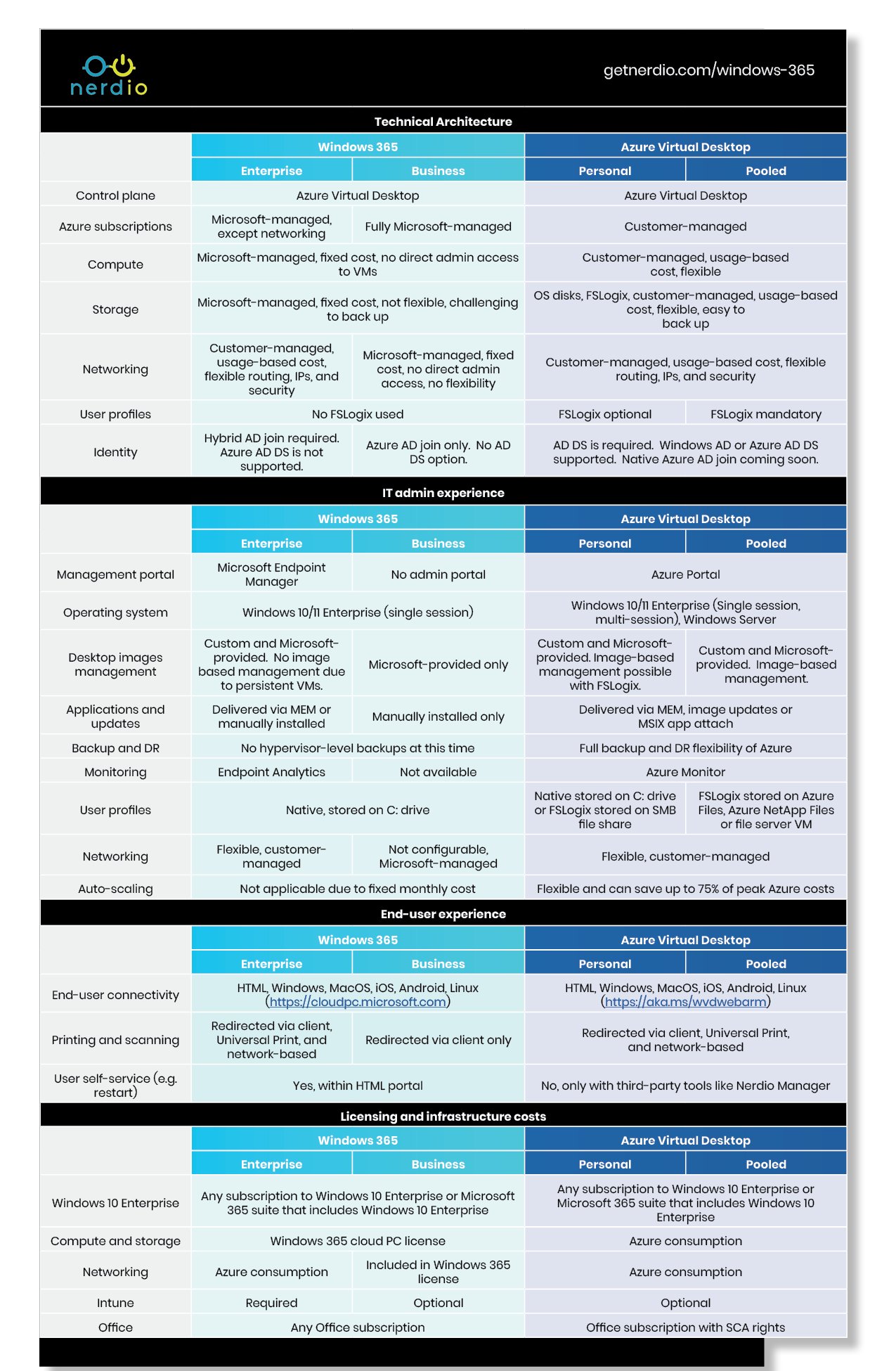 AZURE VIRTUAL DESKTOP PUBLISHED APPLICATION AND SCALING ISSUES WITH DPI
Stein-Erik Alvestad has written a blogpost where he talks about some DPI issues and scaling. Very nice article.
AVD Automation Cocktail – AVD automated with Azure CLI
Sander Rozemuller keeps on creating AVD cocktails. This time he create AVD using the Azure CLI. If you want to know how that works, check out he's blog.
TROUBLESHOOTING AZURE VIRTUAL DESKTOP MONITORING
Another blogpost from Stein- Erik Alvestad about AVD. This time he tells about an issue he had with AVD and the monitoring. A nice blog and can really help if oyou have the same issue.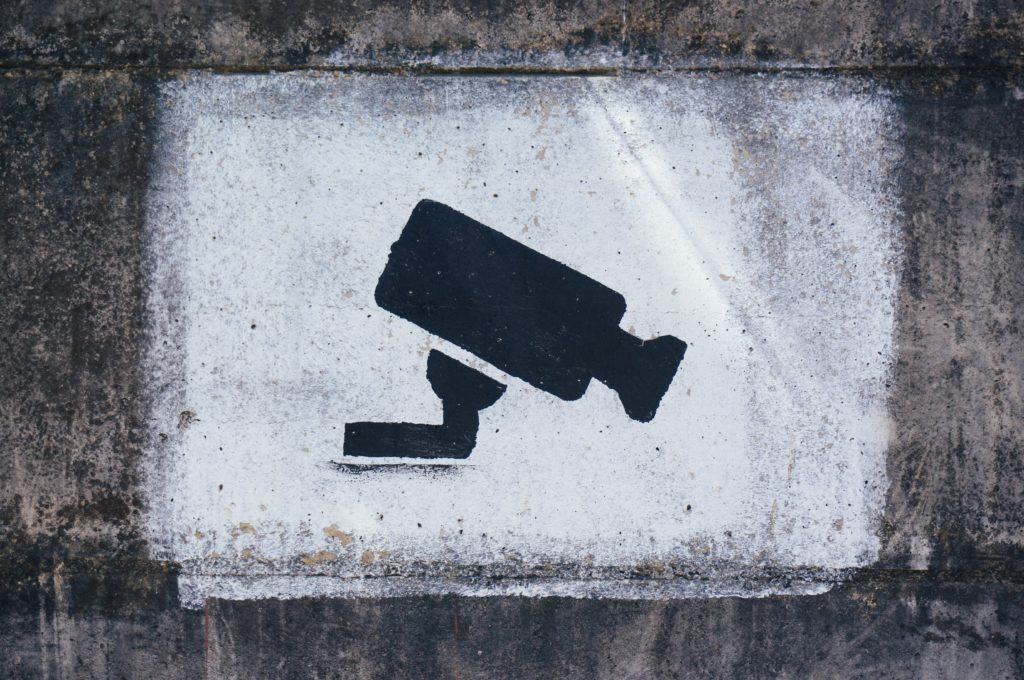 Windows 365 How IT Works
If you want to know about Windows 365, this video is for you. Dean Cefola explains it all for you.
Announcing Windows 365!
Also Travis Roberts aka Ciraltos created a video about the new Windows365 service from Microsoft. go and check out he's video.
AAD and AAD Join Public Preview
I wrote a blogpost about the new public preview with AAD Join. If you want to know how to set it up, look no further.

Azure AD Joined AVDs-Preview
Also Amal Abraham wrote a blogpost about the new AAD Join feature from AVD. If you want to know how it works this is also a great guide.
AVD Zero to Hero: Deploy Hostpools
The next video in the video series from Shabaz and Simon is out. If you want to know how to deploy hostpool, watch this video. They also have some cool swag to give away.
Update to WVDAdmin
Marcel Meurer announced a small update for the popular WVDAdmin tool. you can now have the subscription name in front of the resources. Very nice feature Marcel!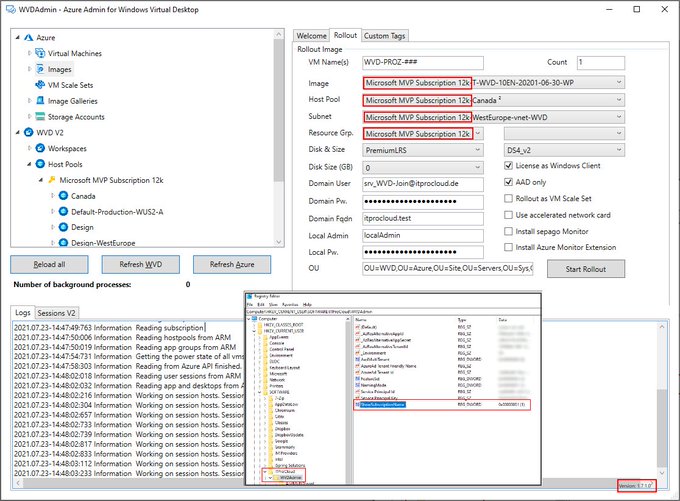 How Nerdio Enhances the Provisioning & Management of NEW Windows 365
Bas van Kaam has written a blogpost about the added value that Nerdio will have with this new service from Windows365.
Ask the product experts live: Azure Virtual Desktop
If you always wanted to ask the people who develop the service some questions, next week on the 27th is your chance. An ATE session with the team of Stefan Georgiev.
Azure Virtual Desktop Service
Tom Hickling announced that the AVD service has been released in public preview in China. It's the last step in global coverage for the AVD service.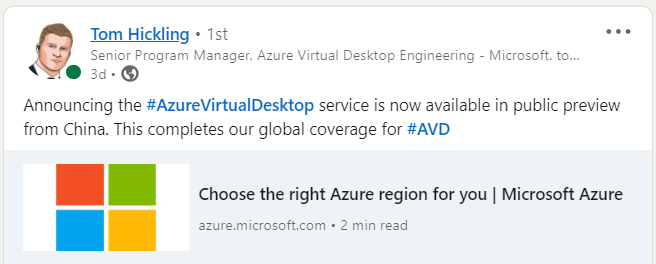 AVD Azure AD Join Part 2 | Adv. Identities Pooled FSLogix
In the first video about the new AAD join feature Dean promised to create a video about pooled hostpool and yes here it is. Go and check it out because it's a great video. Nice work Dean!
Thanks for reading and I'll see you all next week. Enjoy the weekend!