Hello and welcome to another avd news of the week, the 3rth of oktober 2022. As usual I gathered the latest news from Microsoft and the community so let's get started.
Fix to update existing AVD to Windows 11 22H2
Mr T-Bone has shared a workaround to update your session hosts to 22h2 if the update isn't showing as available.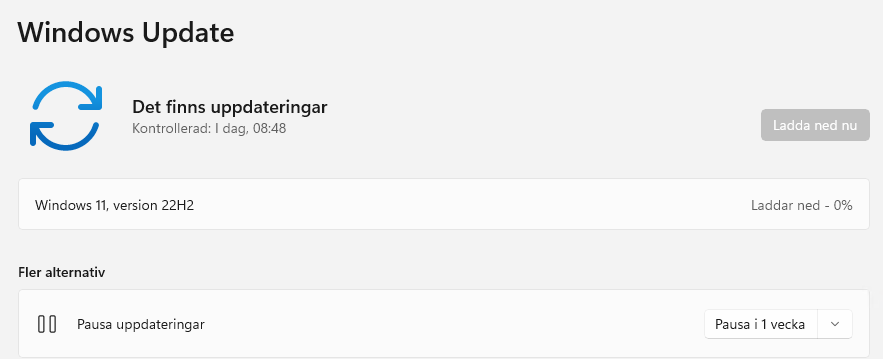 ARM templates updated to support availability zones
Tom Hickling shared the news that the ARM templates for AVD has been updated with the latest feature to distribute the hosts across availability zones.
Do What You're Told In Azure Or Else…
Dean made another nice video about Azure Policy and how to combine it for AVD with the parent resource tag.
AVD job opening
If you want to work with AVD you need to look at this job opening. Ben Martin Bauer is hiring.
FSlogix Tip of the day
For all the AVD FSLogix admin out there, Mahammad posted a nice tip on Linkedin for all the people using Quick Note en One Note.
That's it for this week, enjoy the weekend!