Hello and welcome to another avd news of the week, the 2nd of oktober 2022. As usual I gathered the latest news from Microsoft and the community so let's get started.
Microsoft Azure Virtual Desktop – Announcing the GA of our Cartoon by Jules&Léa
Microsoft released a new cartoon, this time it's an AVD cartoon explaining us what AVD is. Happy reading!
New AVD client version
Microsoft released a new version for the AVD app this week. Version 1.2.3577 has been made available for all users.
Announcing general availability of support for Azure availability zones in the host pool deployment
Tom Hickling announced this week that you now have the options to choose in how many availability zones you want to deploy the session host. This will reduce the deployment time of your hosts.
New ways to optimize flexibility, improve security, and reduce costs with Azure Virtual Desktop
Since Ignite is this week, Kam Vedbrat highlighted several new features that Microsoft is working on for AVD.
How to get the maximum active session (concurrent) for a specific AVD session host
Daniel Weppeler shared a post how to get more info the max active session for a specific host. Don't forget to turn on your diagnostic settings
AZURE VIRTUAL DESKTOPS GOLD IMAGE WINDOWS UPDATE AUTOMATION
Danido shared a blog post about automating the patching of your golden image using the Azure Compute Gallery and DevOps. Nice post!
Enterprise MSIX app attach Troubleshooting made easy
Ryan Mangan has released a new blog post. In this one he explains the dashboatd he created for MSIX troubleshooting. Nice job Ryan!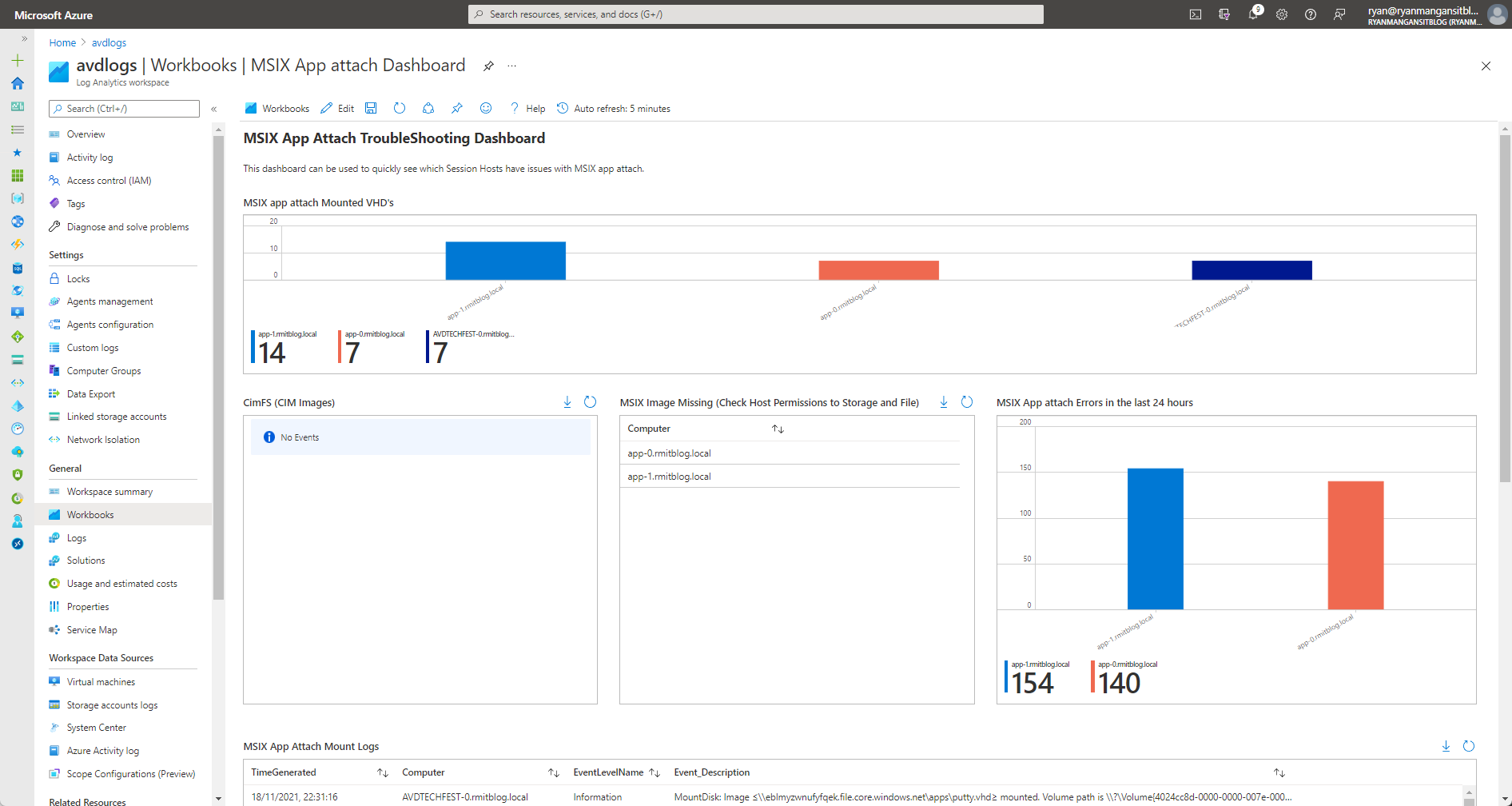 Debugging Azure Virtual Desktop errors/issues/network latency and bandwidth with an interactive Workbook
Marcel Meurer has updated his workbook for AVD with the modification from Daniel Weppeler and Ben Murphy.
Augmentez la résilience de votre AVD
Jean-Loup has written a blog post explaing us how to deploy AVD session host across availability zones using the portal. Nice post!
Deploy Azure Virtual Desktop Session Hosts across availability zones with Terraform
I wrote a blog post explaining how you can deploy AVD hosts to all availability zones in a region in 1 deployment using Terraform.
Azure Availability Options 2022
Dean Cefola's first video from this week. In this video he talks about all the avilability options and how to pick the right one for AVD.
AVD Availability Zone Deployments Just got a whole lot easier
Dean's second video from this week, he is showing us how to deploy AVD session host in different availability zones in 1 deployment.
That's all the AVD news from this week, enjoy the weekend.!