Hello and welcome to another avd news of the week, the last one of oktober 2022. As usual I gathered the latest news from Microsoft and the community so let's get started.
New AVD client version
Microsoft released another AVD client version for the insiders. This version comes again with some bugfixes.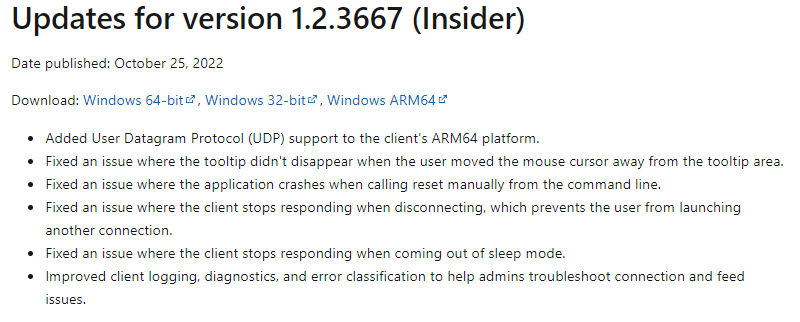 New Nerdio Manager for Enterprise version
Nerdio released a new version in public preview with some awesome features. That global search, auto maintenance for hosts and capacity extender are great features. Go and update.
Doing THIS Makes Deploying Apps Super Easy
Dean Cefola made another video, this time he talks about VM Applications. It's another method of deploying apps for example on AVD.
This concludes this week AVD update, see you next week and enjoy halloween.