Hello and welcome to another avd news of the week. The last of november 2021. As usual I gathered the latest news from Microsoft and the community so let's get started.
Autoscale with Azure Virtual Desktop Scaling Plans
Travis Roberts aka "Ciraltos" released a new video and this time he covers the new Autoscaling feature for AVD that is now in public preview in the Azure portal. Travis explains it in this video.
Zero to Hero with Azure Virtual Desktop AVD (previously WVD) Black Friday
Travis Roberts announced a Black Friday sale for he's course on Udemy. If you want to learn about AVD go and check this out with this discount.
Nerdio Manager for Enterprise update
Nerdio has released the new version for the Nerdio Manager for Enterprise. Version 3.3 is now available for the public. Nerdio is getting better and better!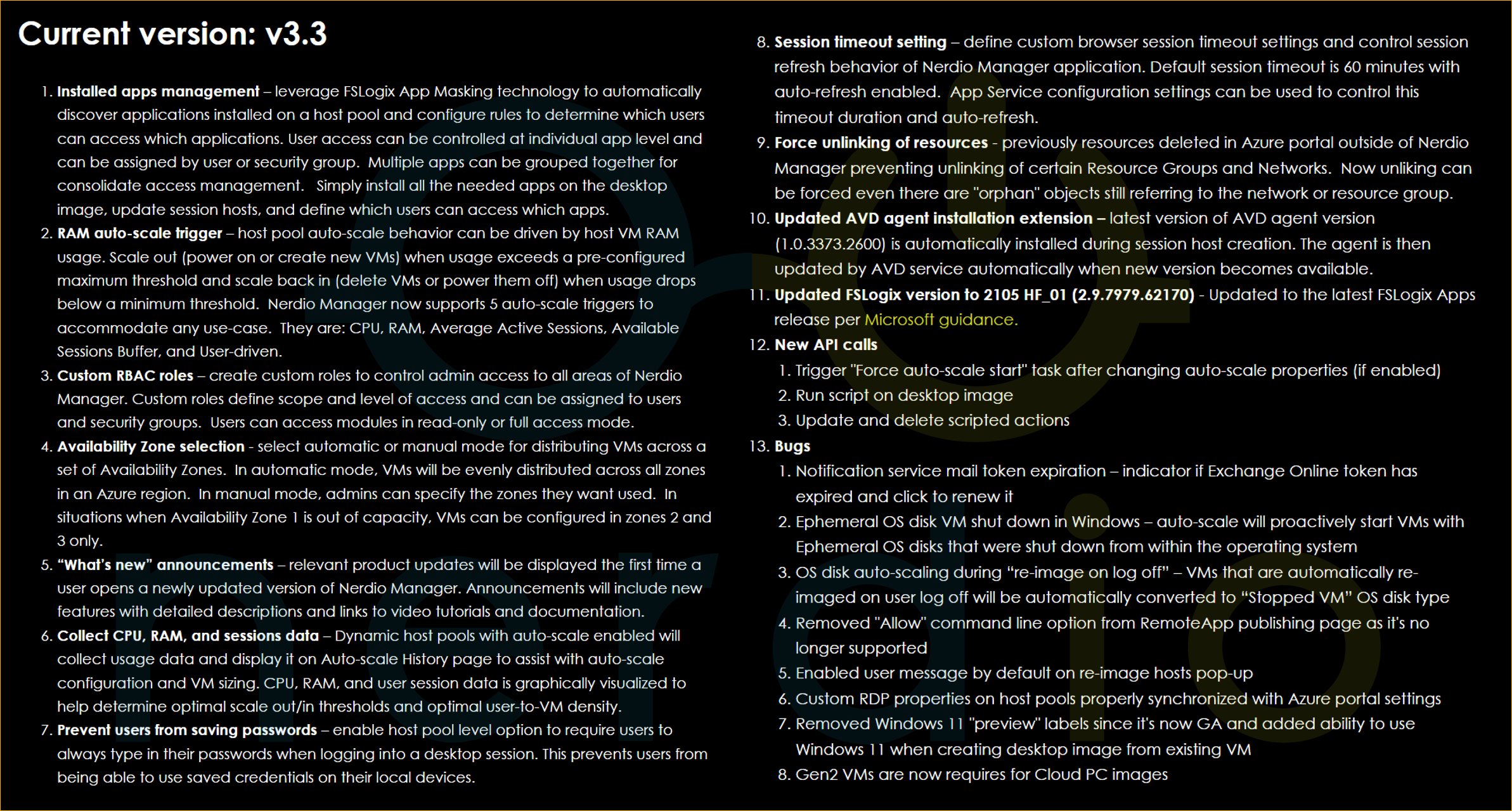 Nerdio Valued Professional
The biggest news from Nerdio this week is the announced of the Nerdio NVP program. If you love Nerdio and love to speak about it and teach other people about it you can be considered by the people at Nerdio for this award.
Deploy Azure Virtual Desktop with Terraform Part 1
This week I released the first part of my AVD and Terraform blogs. In this part I covers the basics about Terraform and deploy the basic resources. Next part will covers AVD, Terraform and DevOps.
NerdioCon 2022 Black Friday Deal
Nerdio is having a black friday deal for the ticket for NErdioCon 2022. You can have a ticket for $799.so a discount of $200.
That's all for this week, enjoy the weekend and until next week.