Hi All,
Welcome to my next blogpost about all the WVD news from this week. Let's get started!
What's new in the Windows Desktop client with Added the auto-update feature, which allows the client to install the latest updates automatically.

Will WVD change the landscape of remoting apps and desktops?
Take a look at the thoughts of Jeff Pitsch how Windows Virtual Desktop (WVD) will fundamentally change remoting apps and desktops.
MSIX Packaging Tool October 2020 Release is now available!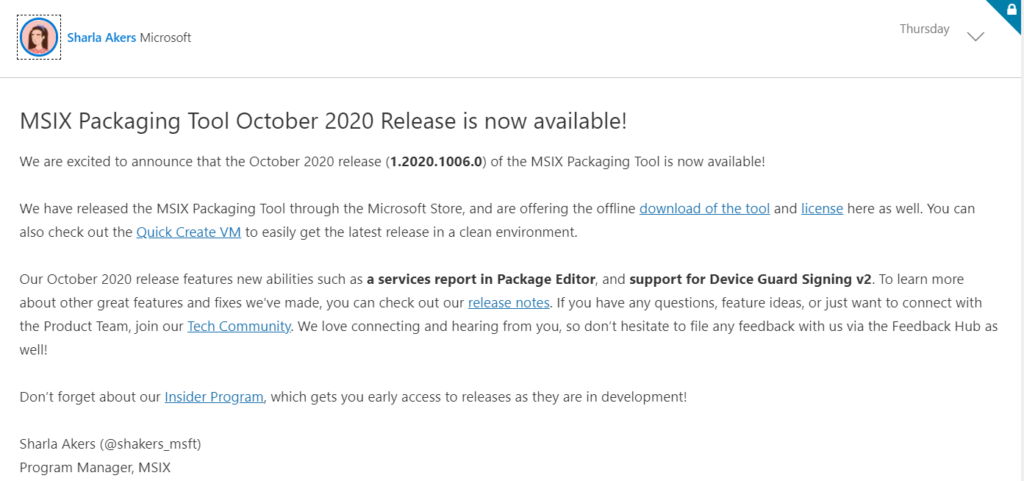 Manage WVD with Citrix Cloud – Citrix Virtual Apps and Desktops service
Windows 10 Enterprise and Education follows the Modern Lifecycle Policy.

Belgium Windows Virtual Desktop User Group October Event.
The video of the october event has been uploaded to the youtube channel.
Belgium Windows Virtual desktop User group November event
The next event will take place on the 17th of november and the 1st confirm guest speaker is Micha Wets.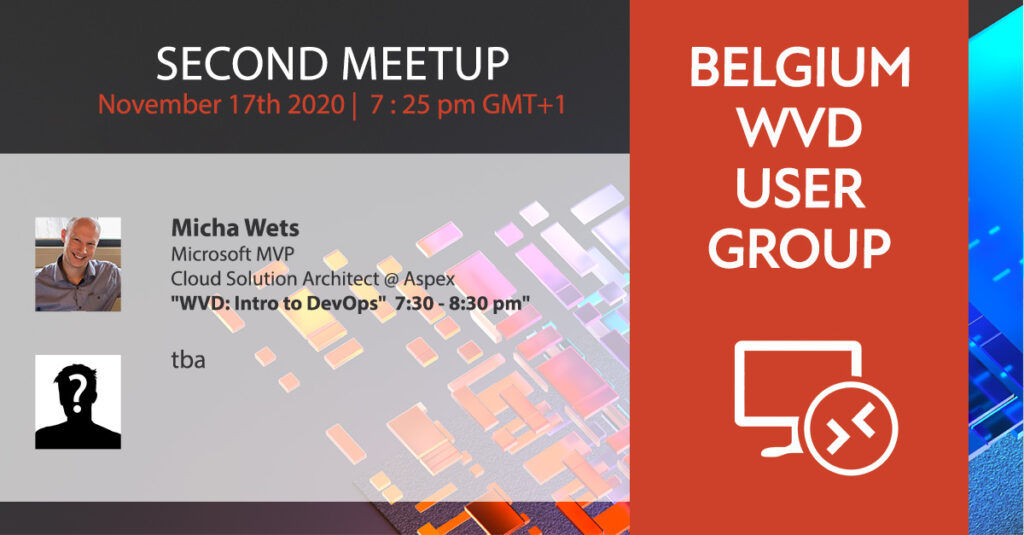 WVD TechFest 2021 Announced
The first WVD community driven event was announced.
WVD Tech Fest is all about putting the knowledge and experience of the worlds leading Windows Virtual Desktop experts to use! During this free event, you will be given all the answers and insights you need to start, continue, or improve your organizations WVD journey. We promise you valuable sessions, free from marketing and sales. We promise you unique opportunities to engage with our speakers and other attendees. We promise the most knowledgeable representatives from the WVD partner-ecosystem. We look forward to seeing you, online, on February 25th, 2021.
New Desktops in the cloud episode
The new episode was release and this with an episode about optimizing your WVD deployment from VDI Guys.
Thank you for reading my blog and see you next week.