Hi All, and welcome to my next weekly blogpost with all the lastest news from WVD.
FastTrack for Azure now supports Windows Virtual Desktop
FastTrack for Azure includes tailored guidance from Azure engineers using proven practices and architectural guides. The program has recently expanded to support Windows Virtual Desktop to further accelerate deployments.
Update on the What's new in the Windows Virtual Desktop page
Like every month they have published the latest news from this month on the doc's page.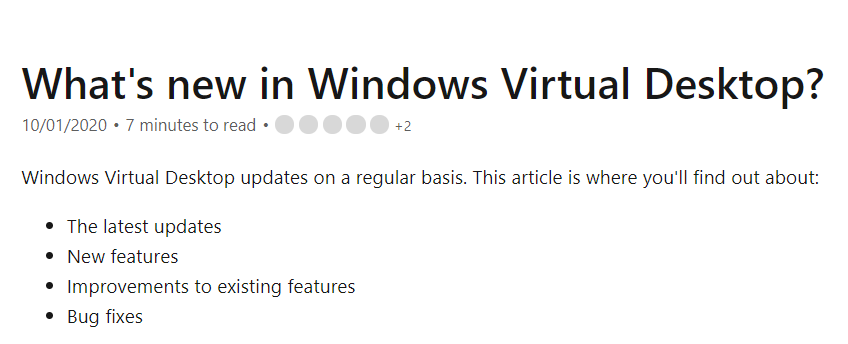 MSIX in the enterprise
Microsoft has publisched a video for MSIX. A nice to watch video.
Nerdio manager for WVD Community Edition
Bas van Kaam made an announcement for the Upcoming event from Nerdio