Welcome to the 2nd AVD news of August. As usual I gathered the latest avd news for you.
Deploying Azure Virtual Desktop with Terraform
Jen Sheerin en stefan Georgiev shared a blogpost where they go through an AVD deployment using Terraform.
A must read if you want to know how to user Terraform with AVD.
Windows 10 Image Series – Part 5
Niels kok released the next part of he's Windows 10 imaging series. This time he converted the pipeline he created to Yaml pipelines. Great work Niels.
Building an AVD environment using Powershell, Bicep and Image Builder
Andrew Tayloer has written a blogpost where he covers the entire deploymen of Azure Virtual Desktop with Azure Image Builder. In this example he uses Powershell and Bicep. Great work Andrew.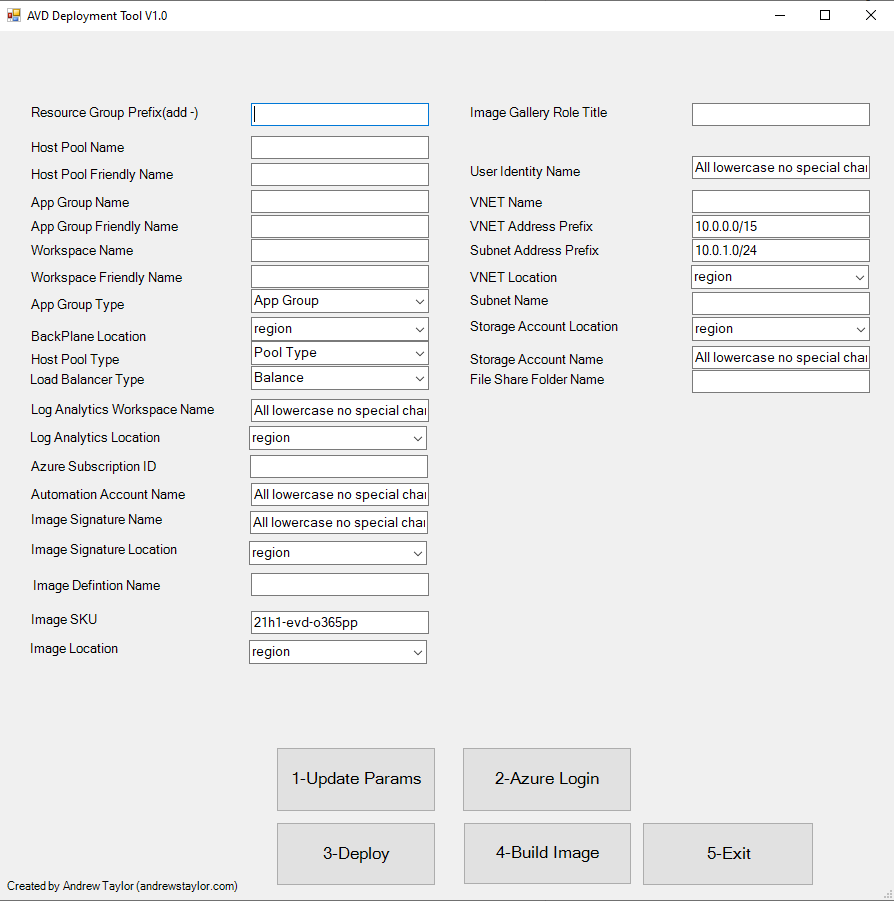 AVD TechFest 2021 Winter Edition
Patrick Köhler and Simon Binder hev aopened the call for speakers for the next AVD Techfest. Go and submit your session for this awesome event.
That's is for this week, enjoy the weekend and until next week.