Hello and welcome to another avd news of the week, the 1st of 2023. As usual I gathered the latest news from Microsoft and the community so let's get started.
Remote Desktop client for Windows – Quick Start Guide
The AVDPunks have created a quick start that you can give to the end users. Its shows them how to use the client and what all the features are.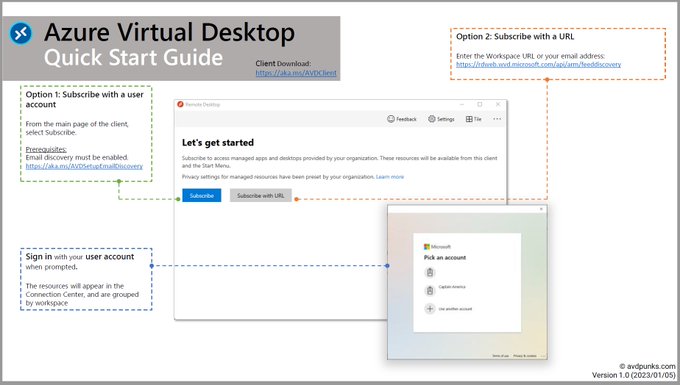 Deploy Azure Virtual Desktop (AVD) on Azure Stack HCI
Tommy Kneetz has written a blog post where he shows us how you can deploy AVD on an Azure Stack HCI cluster. He shows us the prerequisites you need and goes through the wizard.
The Secrets to Better Remote Sessions
Dean Cefola has made another great video. He tells us some tips and tricks to imrpove the user experience with remote desktop sessions.
Configure a P2S VPN connection to your Azure Virtual Desktop Environment using Terraform
I've written a blogpost that shows you how to create a P2S VPN connection if you need to troubleshoot your AVD session hosts.