Hello and welcome to another avd news of the week. The 3rd of march 2022. As usual I gathered the latest news from Microsoft and the community so let's get started.
WVDAdmin Dark Mode
Marcel Meurer made a change to the colour scheme for WVDAdmin. U can activate dark mode with the following regkey: HKCU\Software\ITProCloud\WVDAdmin\DarkMode to 1 (DarkMode is REG_DWORD32)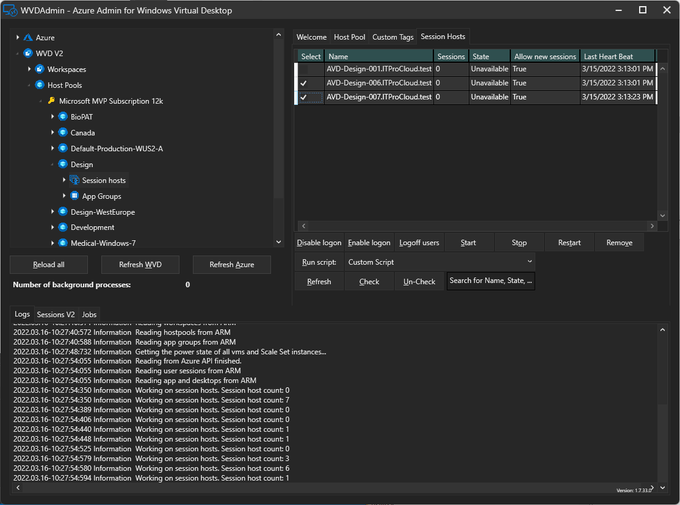 AVD Remote Desktop client updater for insiders
Microsoft released another new version for the insider rings. Again several issues have been addressed in this insiders version.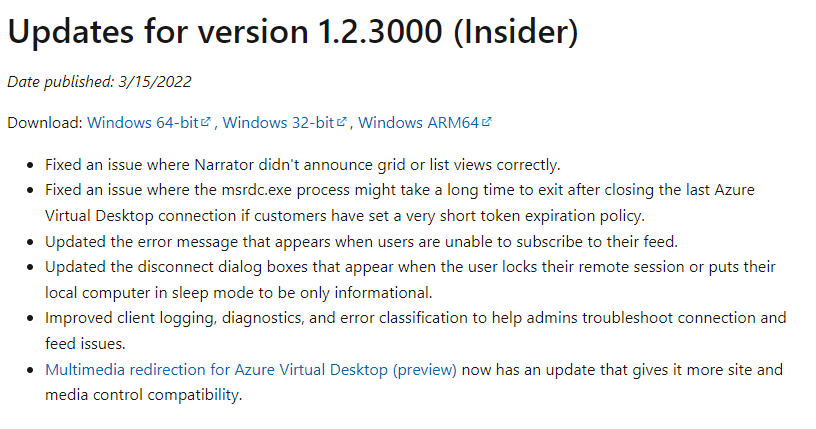 AVD Remote Desktop client updater for all users
Beside the insider version, Microsoft also released also another version for all the users.

AVD "Start on Connect"
Tommy kneetz has written a blogpost about the Start VM on Connect feature for AVD. He takes us through the entire setup.
Debugging Azure Virtual Desktop errors/issues/network latency and bandwidth with an interactive Workbook
Marcel Meurer updates he's deep Insights workbook to show logon timing, incl. GPO, FSLogix, and more.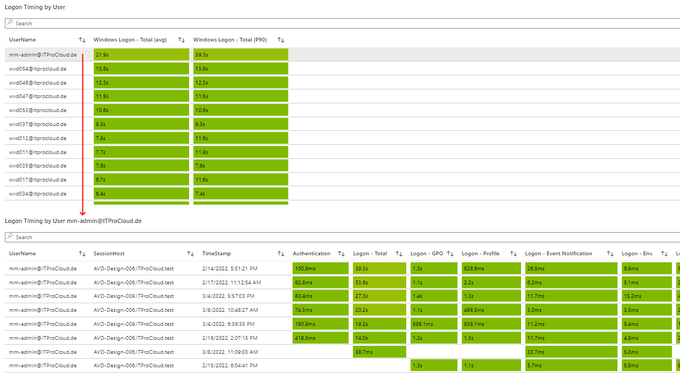 FSLogix Profile Container with Azure Files and AzureAD
Tommy Kneets wrote another blog this week. The 2nd blog is about the stup with Azure files with Azure AD. Nice job.
Configure Azure Virtual Desktop Autoscale feature with Terraform
I wrote a new blog about AVD and Terraform. This time I Configure the autoscale feature that is currently in public preview.
IGEL RD Client for AVD/Windows365 -the hidden options…
In he's next blog Fredrik Brattstig tells us about he hidden options in Igel RD Client. If you want to know more about this features go and check out he's blog.
AVD TechFest postponed
Simon and Patrick announced that the AVD TEchFest from next month is postponed to september.
That's it for this week. See you next time