Hello and welcome to another avd news of the week. The 1st of march 2022. As usual I gathered the latest news from Microsoft and the community so let's get started.
Azure Virtual Desktop Specialist: Exam Study Guide – AZ-140
For those who want to sudy for the AZ-140 exam, Shabaz has written a study guide. This is a great resource if you want to prepare yourself for the exam.
NerdioCon 2022 – Video Diary!
AS NVP Shabaz was present during NerdioCon in Mexico and he created a Video Diary of the conference. It's a nice video about the conference experience he had and some of the news that was presented.
What's new in Azure Virtual Desktop
As usual Microsoft updated the doc's page with all the latest features that were released last month. Again some nice features have been added like the unassigning personal desktop feature.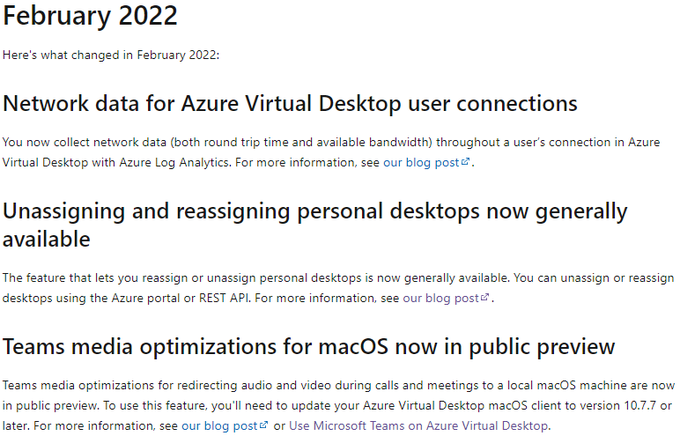 Mastering Azure Virtual Desktop
Ryan Mangan has announced the release date of he's new book on Mastering AVD. You can order it on Amazon and it will be released on the 31 of March. Great work Ryan.
Configure SSO for AVD
Aavisek Choudhury has written a great post to configure SSO for AVD. If you want to know how to do it, check out hes blog.
That's it for this week. Enjoy your weekend!