Hello and welcome to another avd news of the week. As usual I gathered the latest news from Microsoft and the community so let's get started.
What's new in Azure Virtual desktop
Tom Hickling posted all the improvements that were made in october. the biggest update being Windows 11 being GA for AVD.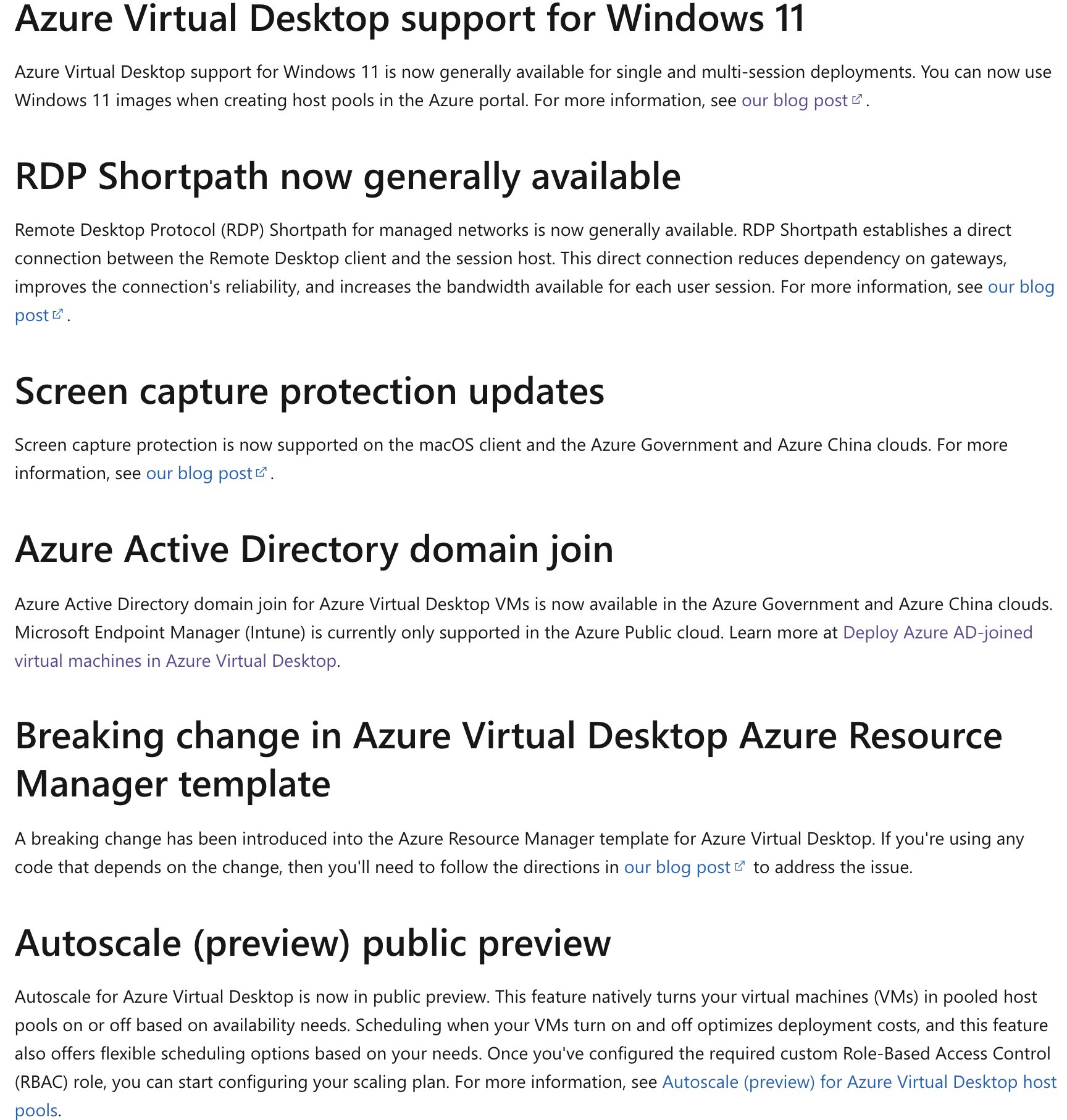 Easiest Method to Manage Active Sessions of AVD Users
Anoop has written another blog. This time he explains how to you can manage the sessions from the AVD users from inside the Azure portal.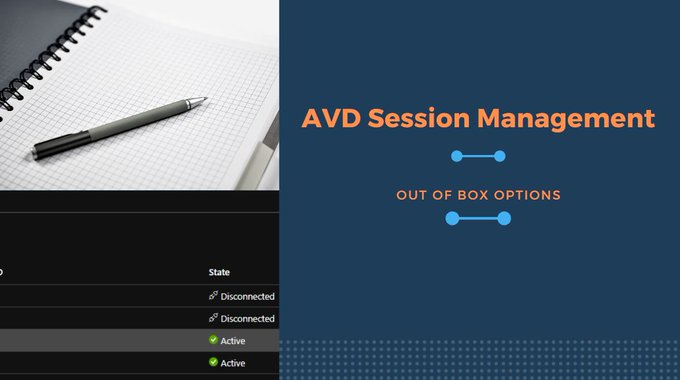 AVD Automation Cocktail – Deploy AVD with Terraform Cloud
Sander Rozemuller has created yet another AVD cocktail. This time he goes over deploying AVD with Terraform. The dutch bloody harry tasts good Sander!
New version AVD client
This week the next version of the AVD client was released to all users with a couple of nice improvements.
New version of Nerdio manager for enterprise
Bas van Kaam teased the new version of the Nerdio manager for enterprise for the end of this week. Again they have a lot of cool features coming our way.
That's it for this week, see you all next week.