Since we are often on the road and don't have our laptops with us all the time these mobile apps can be very helpfull to have on our phones.
In this blog I'll look into them and see what the benefits are from these apps when you're on the road.
1: The Azure app
This can be downloaded from both the Apple and Play store.
The logon procedure is the same as on your pc with an mfa prompt if this is enabled.
When logged on you see the following screen, I've chosen to go with the dark mode
You have the options to add another account so you can switch between your Azure accounts easily.
In the main screen you can easily check your subscriptions from other customers that are managed via Azure Lighthouse.
2: The Microsoft 365 Admin App
Like the Azure App you find this app in the Apple store and in the Google Play store.
Open the app and fill in your username and password to logon. Confirm MFA if enabled on your account.
You'll see the following screen when logged on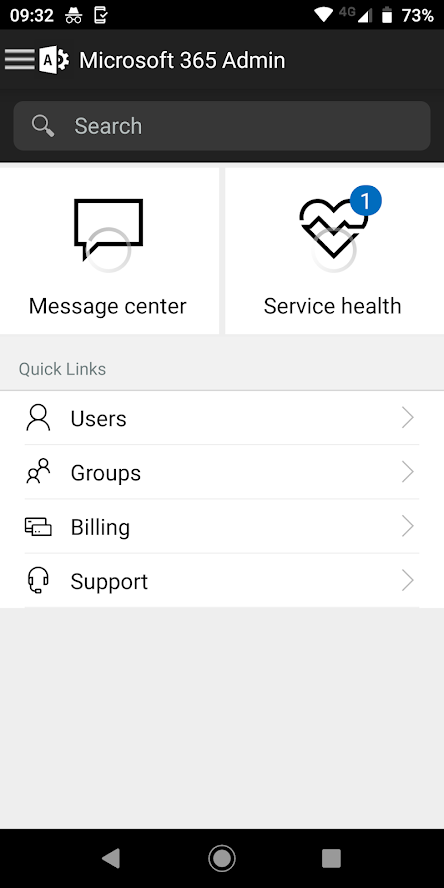 From here you can choose to see the message center and to check for Service health.
The option menu can be found in the top left corner. This is really easy to
For example you can lookup a user and reset the password or assign a licence.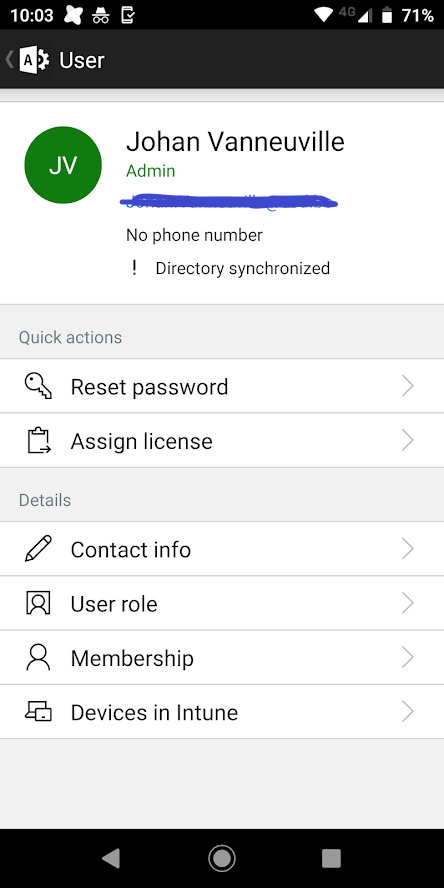 After using the apps I can only decide that these apps can help when on the road to quickly check something. For day to day management a browser is more suited.
I hope you found this guide helpfull.