Hello and welcome to another avd news of the week, the 2nd of February 2023. As usual I gathered the latest news from Microsoft and the community so let's get started.
Education scenarios with Azure Lab Services and Azure Virtual Desktop
Microsoft has shared a blog explaining the differences between Azure Lab Services and AVD. A great comparison between both services.

Announcing public preview of symmetric NAT support for RDP Shortpath
Microsoft announced this feature as an addon for RDP Shortpath. You can use UDP now with the TURN around NAT protocol. This feature is not available for host pools that have the validation option active. For more info check the link.
Announcing General Availability of Multimedia Redirection (MMR) on Azure Virtual Desktop
Another announced of Microsoft his week, this time it's MMR for AVD. This feature enables smooth video playback in your browser inside the AVD session.
New version AVD client
Another update for the AVD client with updates for MMR and alot more. Also important that this is the last version with Windows 7 support.
What is new in Azure Virtual Desktop for January 2023
If you want to know all the newest updates from Microsft for AVD, you need to check this page. New features like watermarking and a update for Teams.
FSlogix issue with black screen
If you are using FSKogix 2210 you might have already encountered this issue. Morton Pedholt posted a fix for this while we wait for the hotfix.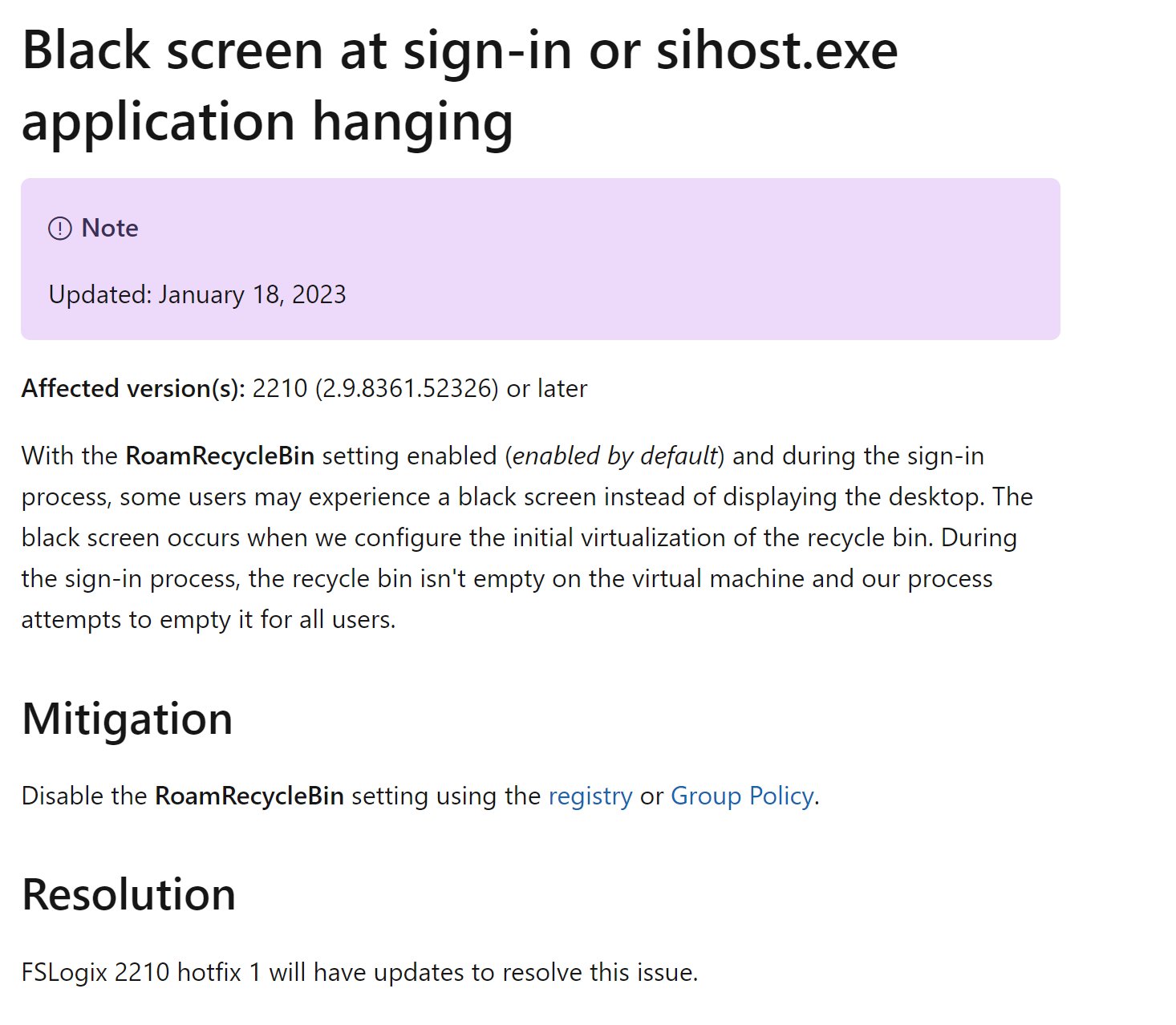 What's new in the MSIX Packaging Tool: February 2023
If you are using the MSIX packaging tool, you want to check the link below to know all the latest features. For example you can now exclude windows services during packaging.
Stop Wasting Time Packaging Apps With This NEW TOOL
Dean Cefola has created another video for AVD and Windows 365. He explains how you can use WinGet to easily deploy Intune Apps. Watch the video below.
Deploy an Azure NAT Gateway for the outbound Azure Virtual Desktop traffic with Terraform
I've written a blog post explaining the deployment of a NAT Gateway with Terraform. If you want to deploy this in combination with AVD, check it out.
Enabling Watermarking feature for AVD
Neil McLoughlin has written a blogpost showing us how to deploy the new Watermarking feature. It's a great walkthrough how to enable the feature and use it.
https://virtualdesktops.community/2023/02/enabling-watermarking-feature-for-avd/
NerdioCon 2023 Build-up – Conference Introduction
NerdioCon 2023 is only a few weeks away. Shabaz is starting a mini series about the Nerdio Conference and this week he released part 1. Don't forget to register if you want to go. See you there Shabaz.
Azure Virtual Desktop Host pool update strategy via a Blue-Green deployment.
Patrick has written a blog post about image managemend in an AVD environment. If you want to leatn more about this Blue-Green method check out the blog post.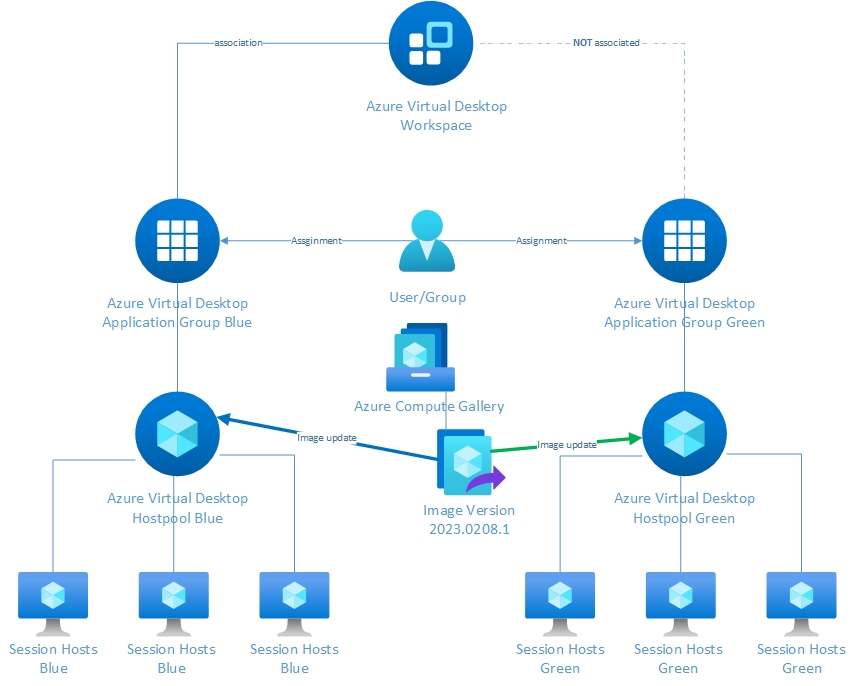 https://www.vandenborn.it/2023-02-08-AVD-Hostpool-update-strategy/
Next level GPU performance in Azure: How AVD & Nerdio enables productive engineering
In case you missed the recent webinar from Nerdio and Microsoft about combining AVD and Nerdio for GPU workloads, you can watch the recording here.
FSLogix profile containers for Azure AD cloud only identities
Jason Parker has written a blogpost about using FSLogix with Cloud Only identities. He also references a workaround or Marcel Meurer.
That's it for this week's update, see you next week and enjoy your weekend.