Hello and welcome to a special avd news of the week. This week the yearly Nerdio conference took place in Cancun Mexico, so this week's update will be full with all the Nerdio updates.
NerdioCon 2023 announcement
This year's Nerdiocon has been opened with a keynote of the CEO Vadim. He shared alot of announcement for both NMM and NME. Vadim also showed us some of the new features with "live demo's". One of the features he showed us is the "AVD Modeler". More info in a future blogpost.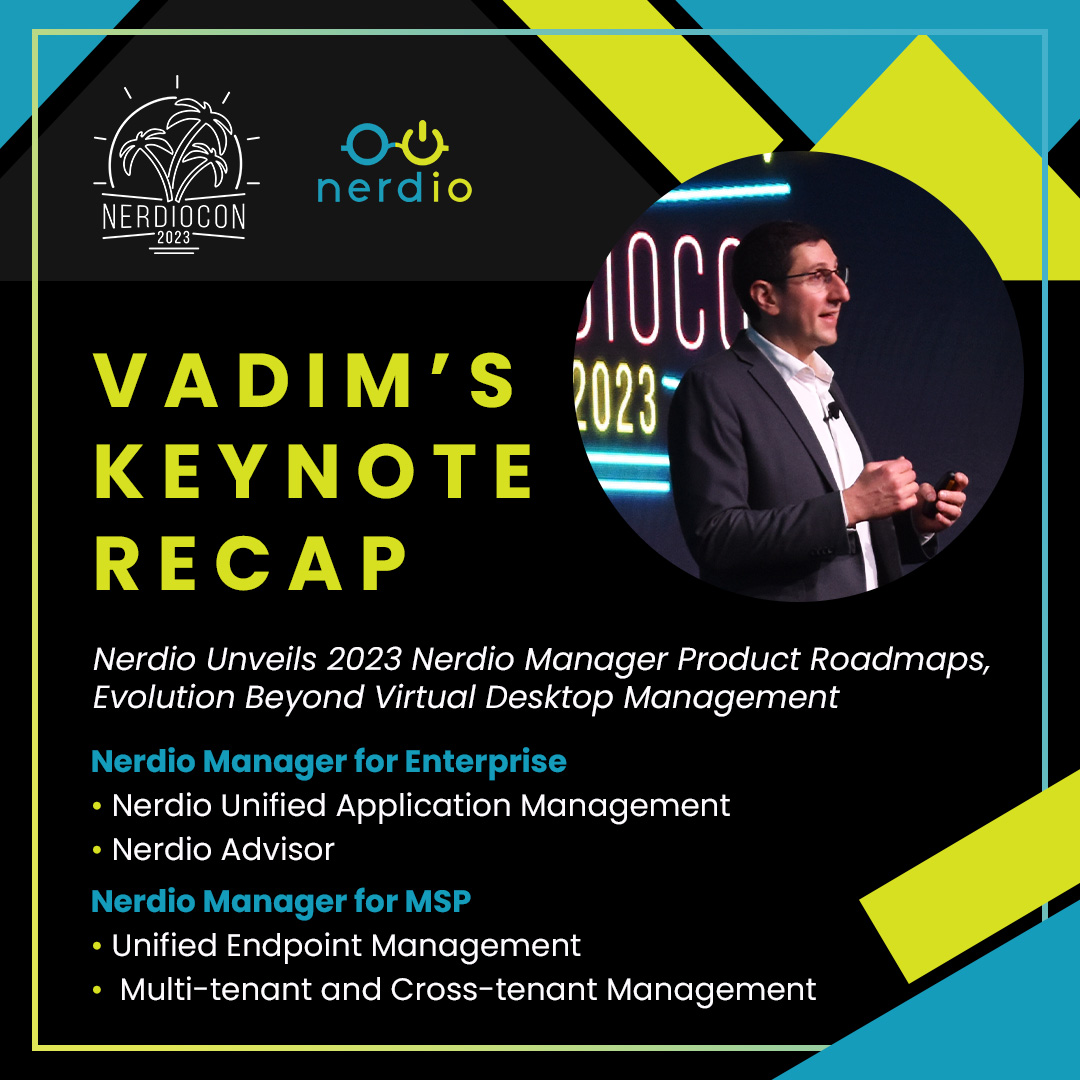 Vadim Vladimirskiy & Scott Manchester Discuss Nerdio Evolution
During this year's NerdioCon the Nerdio CEO Vadim and the Director of AVD and Windows 365 sat together and had a talk about the collaboration of Nerdio and Microsoft.
Nerdio to Tackle Next Stage of Growth, Says CEO
During this year's NerdioCon Christine Horton had an interview with Nerdio's CEO, Vadim about the future of Nerdio. You can read the full interview in the link below.
NerdioCon 2023 diary
Just like last year Shabaz is making a video diary about the NerdioCon conference. If you want to know what the conference what like than check out the videos below.
The day 2 episode of the diary includes exclusive interviews with Joseph and Neil from Nerdio.
NerdioCon 2023 – Day 1 Summary
Mike Starnes has written a nice summary of all the session of day 1 of NerdioCon 2023. He gives a nice overview of the most important aspects of all the sessions.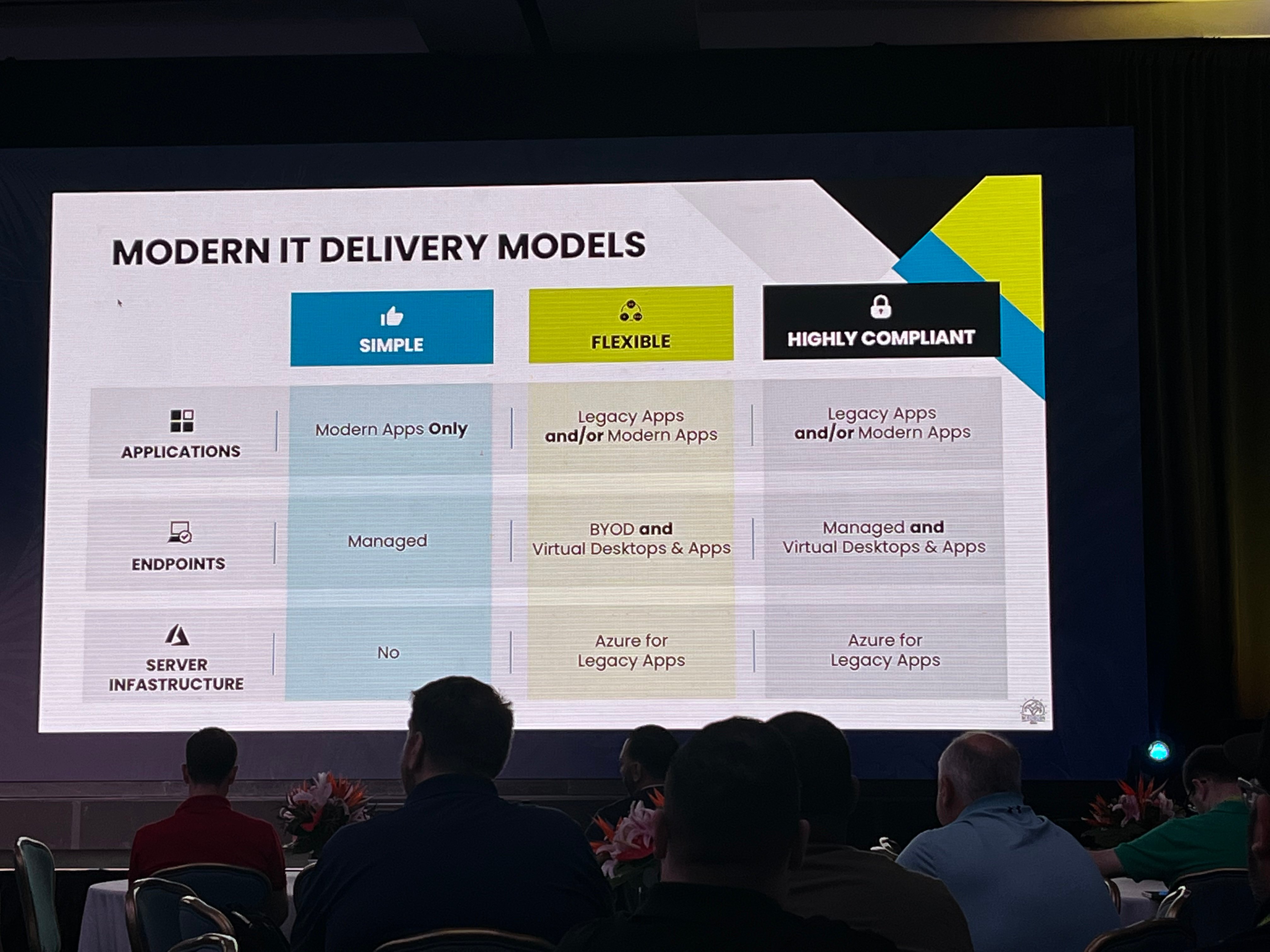 NerdioCon 2023 – Day 2 Summary
The 2nd part of Mike Starnes NerdioCon 2023 summary. He goes over all the different sessions that were organised and summarized the most important key topics.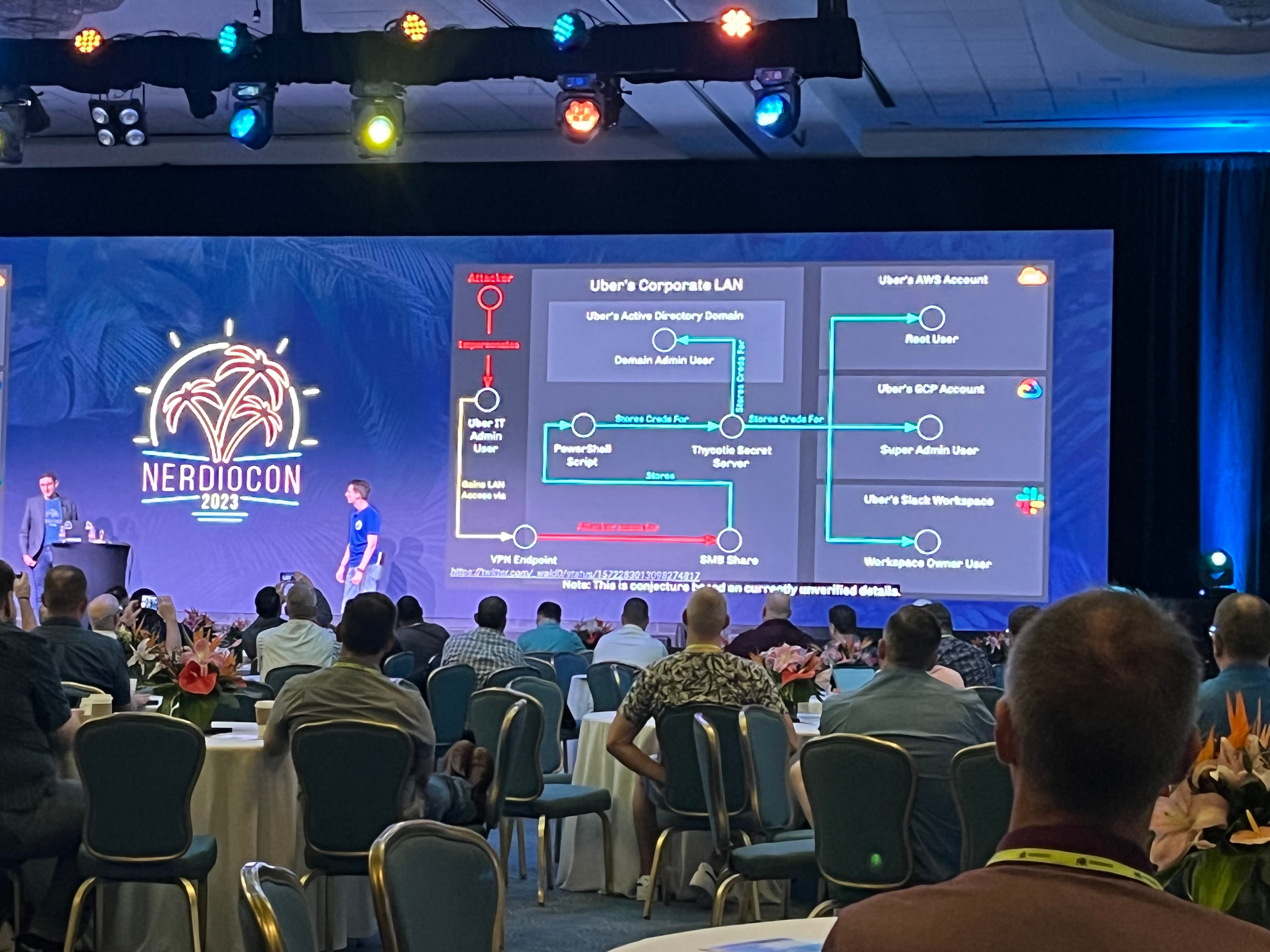 Nerdiocon 2023 – Day 3 Summary
If you want to know about all the great sessions from day 3 at NerdioCon, check out the day 3 summary from Mike Starnes. The conference ended with an Ask Us Anything session with Natasha, Vadim and Joseph.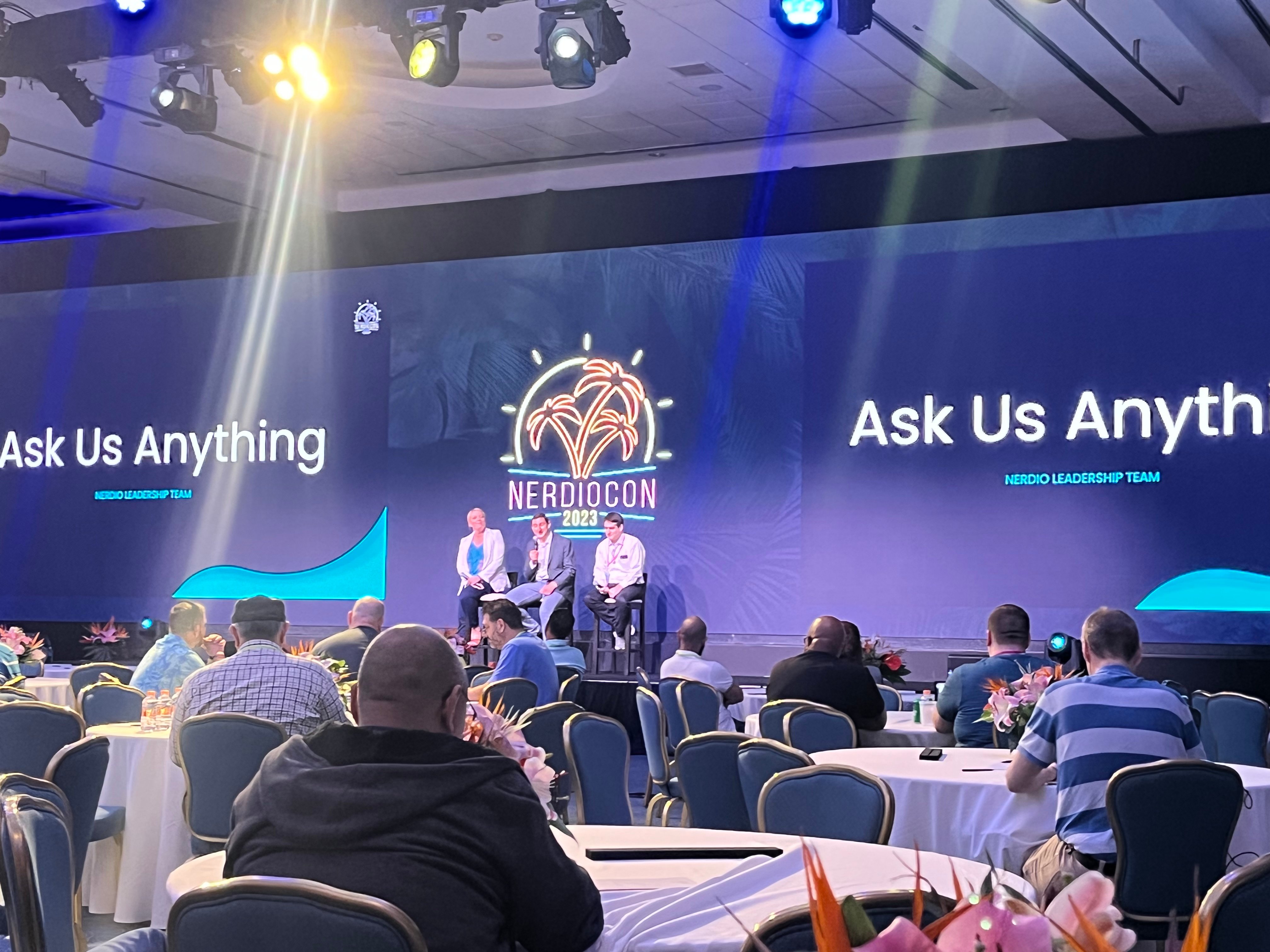 New Insider version AVD Remote app
Microsoft released the new insider version of the AVD remote app client. Also this time it comes with alot of bugfixes.
Import custom ADMX and ADML administrative templates into Microsoft Intune (public preview)
Since this week Microsoft released the public preview of import your ADMX and ADML files in Intunes. This makes it veery easy for companies who want to switch from GPO to Intune Configuration Profiles. You can find all the info using the link below.
Forget Group Policy, Cloud GPOs Are How To Manage VMs in 2023
This week microsoft released the public preview of importing custom ADMX and ADML templates into Intune. Dean created a great video about this new feature.
Disable Search Highlights on Windows 365 Cloud PC and Azure Virtual Desktop using Microsoft Intune
If you are working for a company that want to disable the search highlights in W365 and AVD, check out the blog of Aresh. He describes how you can do this with Intune.
That's it for this week special NerdioCon 2023 edition. Thanks for an amazing conference Nerdio! Safe travels for all the attendees.