Hello and welcome to another avd news of the week, the 3rd of september 2022. As usual I gathered the latest news from Microsoft and the community so let's get started.
Compare Teams Capabilities with AVD Windows 365 Citrix and VMware
Vidya has written a comparison blogpost about Teams on variaton of VDI solutions. He goes through the options that are still missing and compares Teams on all versions.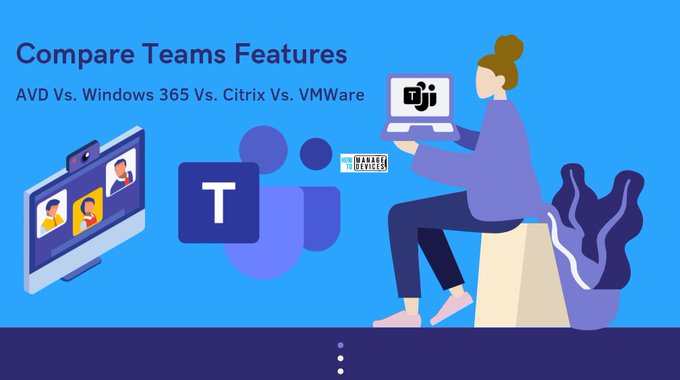 New AVD remote client update
Microsoft announced another version of the AVD remote client. This time it's a new version for the Insider ring.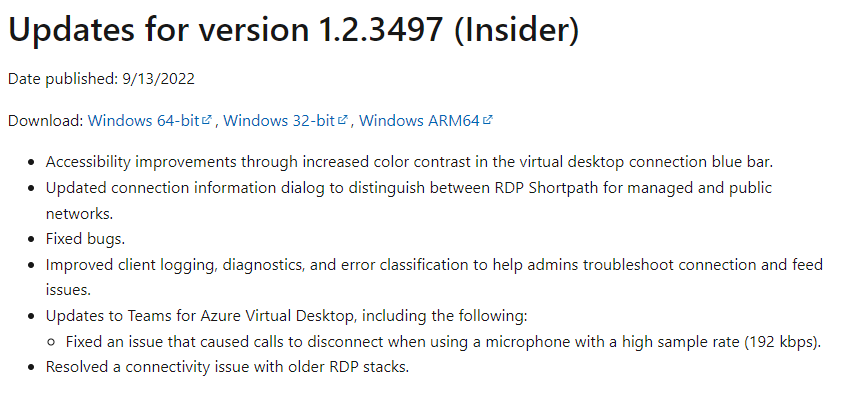 Set PageFile via CustomScriptExtension and Bicep
Niels Kok has written a blogpost explaining how you set the pagefile for AVD session host using an vm extension and Bicep.
Configure Azure Virtual Desktop scheduled agent updates with Terraform
I've written a blogpost about the scheduled agent updates for AVD. It's available now through Terraform. In this blog I show you how to configure it.
This concludes this week AVD news of the week update. Enjoy the weekend.