Hello and welcome to another avd news of the week, the 3rd of August 2022. As usual I gathered the latest news from Microsoft and the community so let's get started.
How to configure RDP properties for a Host Pool – Display settings
Jorge Bernhardt has released he's rdp properties blogpost series. In this blog post he is covering th AVD display settings via powershell and CLI.
Enabling / Fixing PDF Preview for Outlook on Windows 10
Luis from Microsoft has shared a post where he explains how he fixed the PDF Preview on Outlook running on Windows 10.
DEALLOCATE AZURE AD JOINED AZURE VIRTUAL DESKTOP VMS WHEN A USER LOGS OFF
Jos Lieben has written a script that will deallocate a Azure AD joined machine when the user logs off. This is very usefull when dealing with the scaling of AVD hosts that are Azure AD joined.
A better printing experience for Azure Virtual Desktop with Universal Print
Daniel Belanger launched a blog post on tech community talking about the beneifts of using AVD and Universal Print. The upcoming Windows 11 22h2 has some great improvements coming.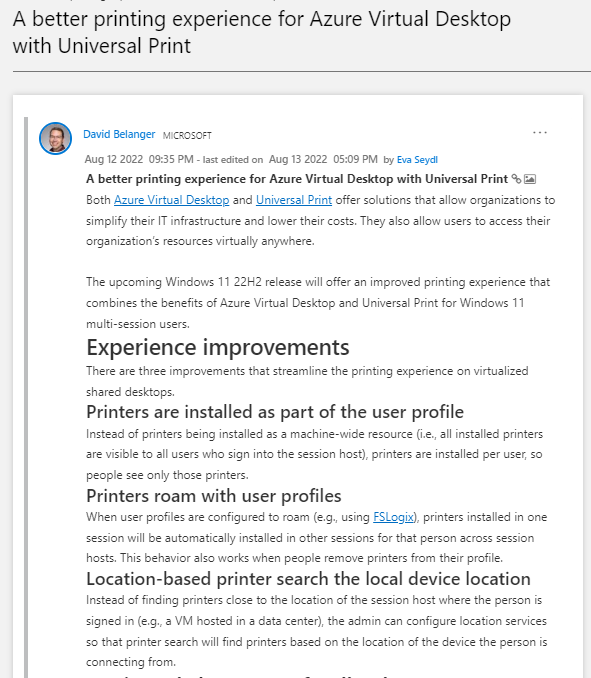 That's it for this week. Enjoy the weekend.